David Hogg retweeted this from Shannon Watts.
In @RollingStone, country music singer Eric Church calls out the @NRA for being a "roadblock" to gun reform: "…we could have stopped the guy in Vegas. I blame the lobbyists. And the biggest in the gun world is the NRA." https://t.co/H91GROqo3m

— Shannon Watts (@shannonrwatts) July 26, 2018
I have no idea who Eric Church is so I turned to Google to look him up.
These were my first two search hits:
Fox News: Eric Church says NRA is to blame for Las Vegas festival mass shooting
Rolling Stone: Eric Church on Meeting Obama: 'Found Him Nothing But Great'
After a bit more scrolling, I found out he's a country music singer.
Country.  Music.  Singer.
Does this dumb ass know what happened to the Dixie Chicks when they insulted George W. Bush?
He's blamed the NRA for a mass killing and praised Obama, and he's a country music singer.
Does he know what a typical country music fan is like or where country music is most popular?
Here's a map of the popularity of country music by YouTube music video searches: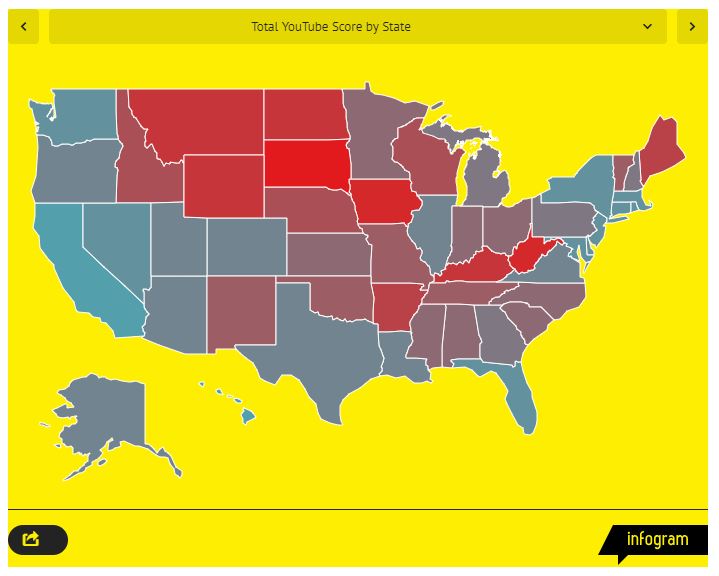 Here is a map of the counties Trump won: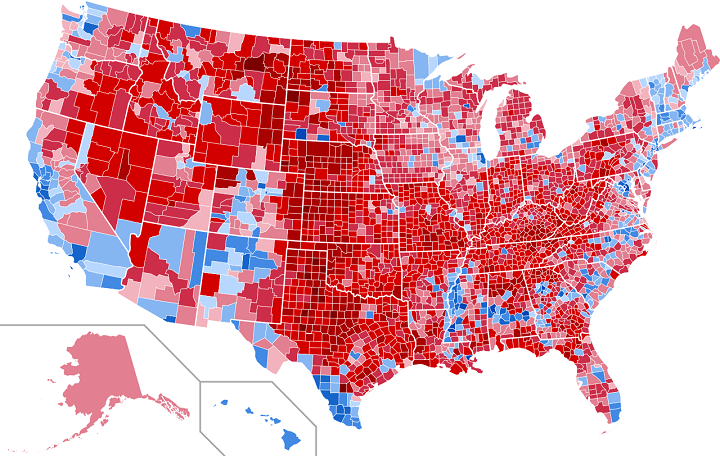 Notice anything?
Yeah…  I hope this Eric Church guy has his money properly invested because his record sales are about to go to shit.
Go Woke, Go Broke.