You may have seen this video already of an open-minded FSU student interacting with College Republicans:
It turns out that her name is Shelby Shoup and she is listed as an intern for the Andrew Gillum for Florida Governor Campaign. What I was not prepared for was that she was actually arrested and booked for battery by the Leon County Sheriff's department.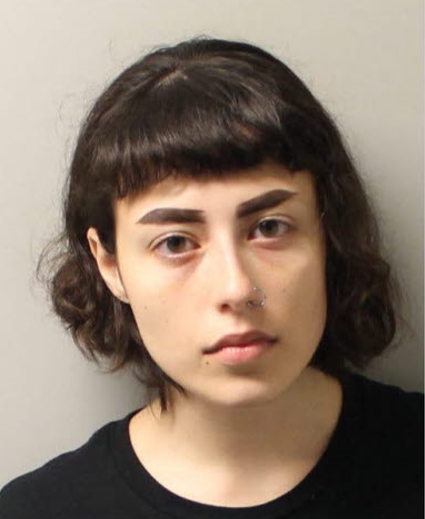 As usual a fundraiser is underway for Ms. Swinging Starbucks and it was hilarious why you should give your money for her cause: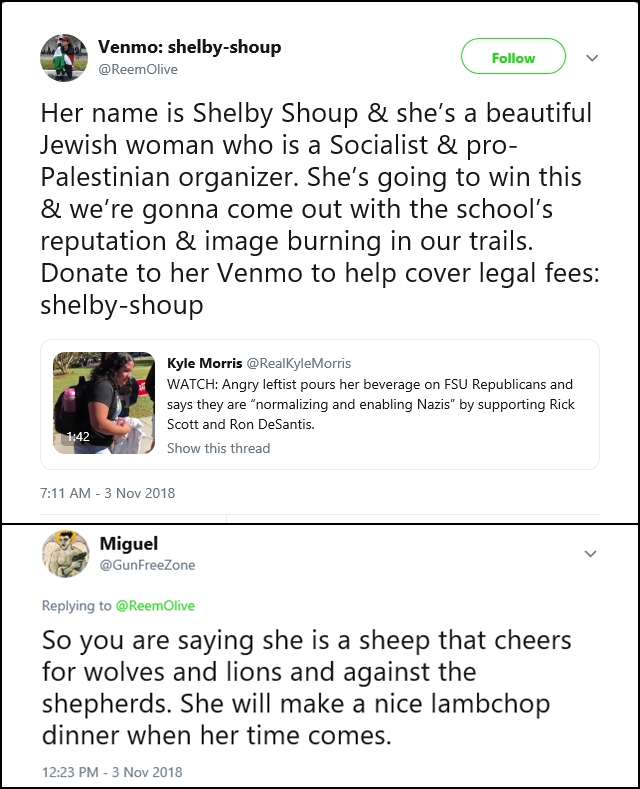 I really do not mind setting themselves up for killing, I just resent the idea that they are demanding me be their companions in such suicidal endeavor.
I rather give indigestion to the assholes she supports.