I swear I do not go looking for the idiots. They just fall in my lap.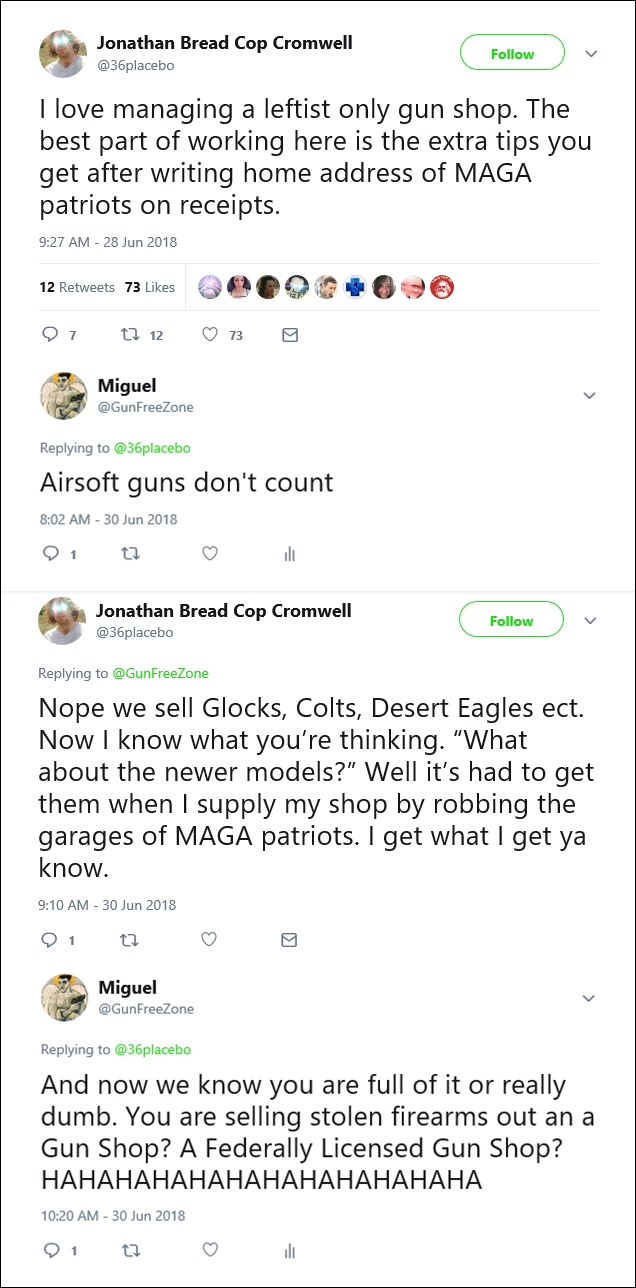 See the progression here: It is a Leftist Only Gun Shop but caters to Trump followers and they sell old stolen firearms and announces it to God an Country in Twitter.
It got worse after that. He gave the name of the imaginary place as Speak Easy Gun and then he goes on to say that he meant that is the way they do business, like an "speak easy."  That the term is speakeasy proved even more he is a moron and I interjected once more with the obvious hilarity.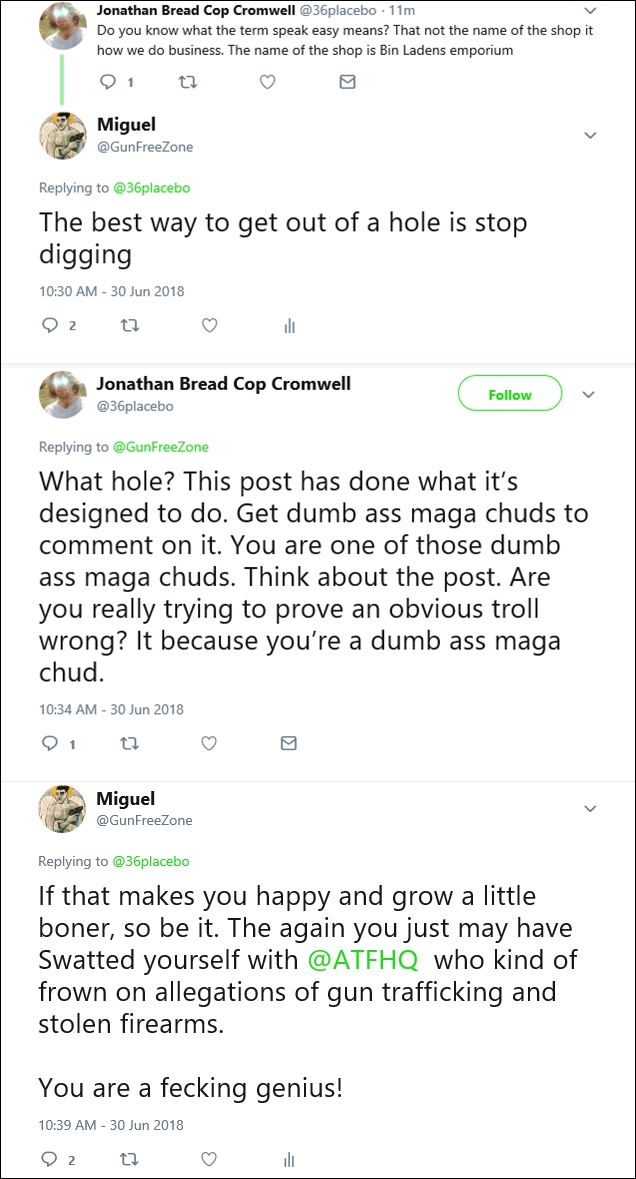 I stopped paying attention to his blabbering after that as it was pretty much a butch version of "I was kidding!"
You do have to admire their fantasy-based Fantasy world. They are almost cute!