OK, so I failed too. Schadenfreude is intense.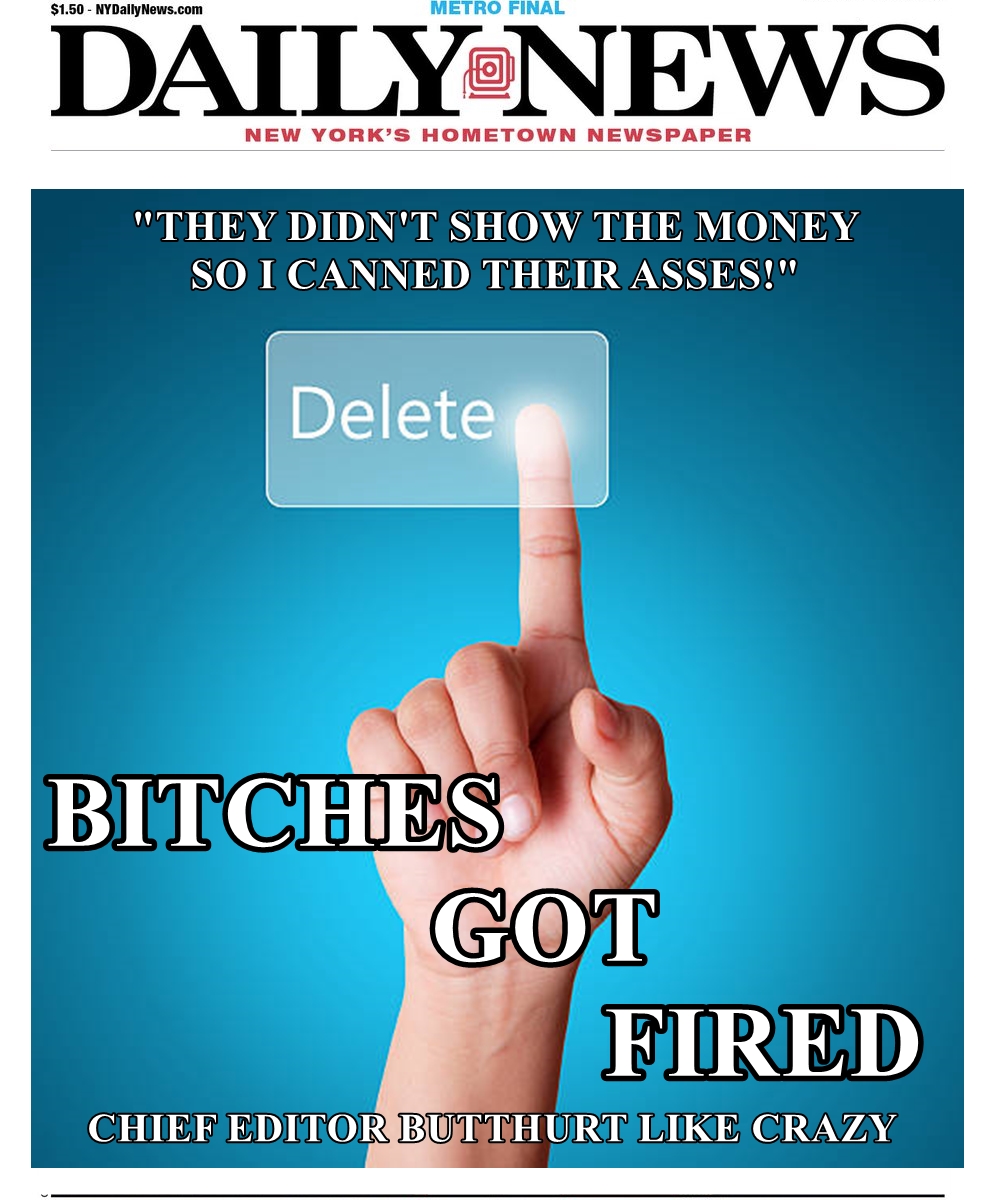 I never understood why journalists thought themselves above the toils of other workers. They believe they have the right to produce a product that nobody will buy and get paid handsomely for it. They believe they can lie and insult the customer base every single day and demand health care coverage a 3 weeks vacation. They are the perfect Socialists if you think about it: It does not matter what they do, they must get an income.
But when the time comes that the owner is forced to adjust the monetary hemorrhage because the abused customers simply refuse to buy his product, the journalists are surprised that the infamous "real life" comes knocking at their cubicles and tells them to pack their stuff and get the flock out.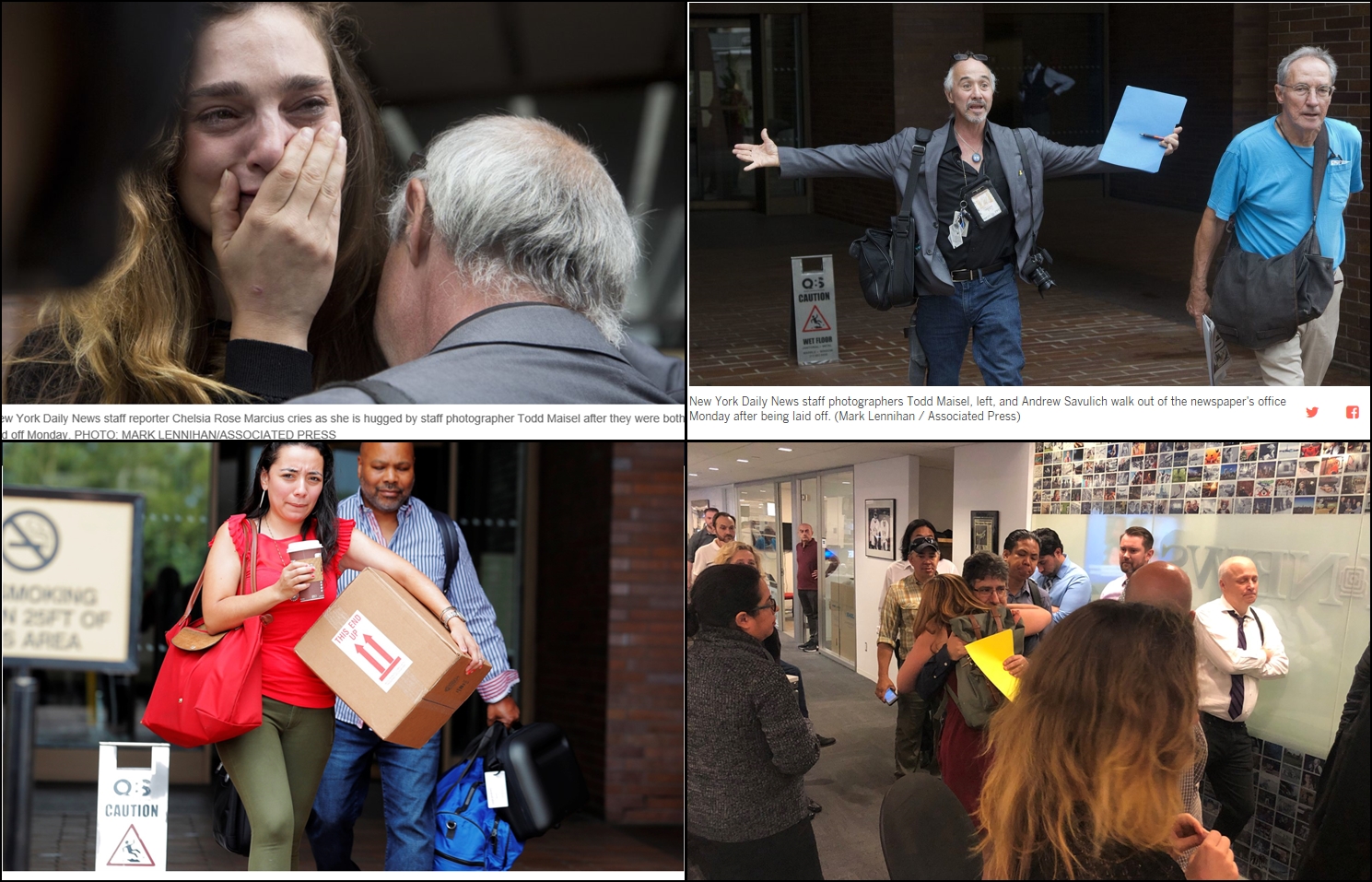 And why we are not sharing the sad? In fact why we are gloating? You treated us like crap, you insulted us for years, made fun of our beliefs, called us names, falsely accused us of unimaginably crimes we never committed and not just to sell the product you were hired to, but to satisfy your political egomania and be part of the Cool Kids Left Wing Club.
So screw you.  I hear Chick-fil-A is hiring, you may want to update your resume for that.