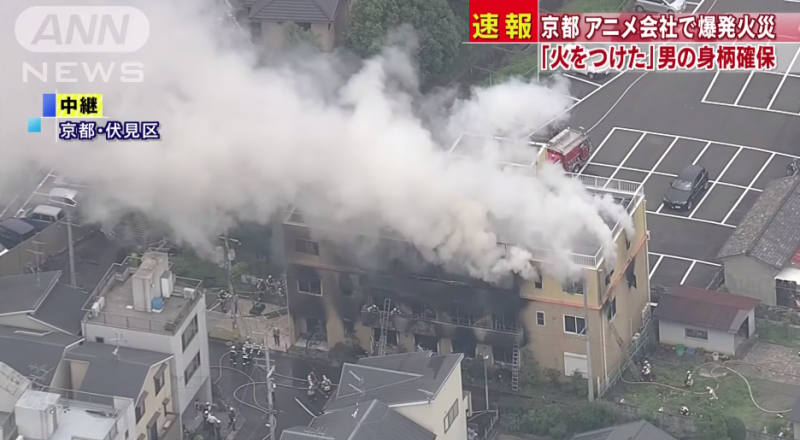 Fire At Kyoto Animation, Twenty-Five Confirmed Dead And Suspected Arsonist In Police Custody [Update]
Kyoto Animation, one of Japan's most popular anime studios, was reportedly set ablaze this morning in Japan. A man in his 40s was allegedly seen pouring a flammable liquid and setting it ablaze. He is currently in police custody.
Since n0 AR -15 or any other fully semi automatic assault weapon with a 700 round clip was involved, we must not include this mass killing in the world record.
Nothing to see here.
---
Blogson Jusichin informs me the casualty lit is now up to 33.