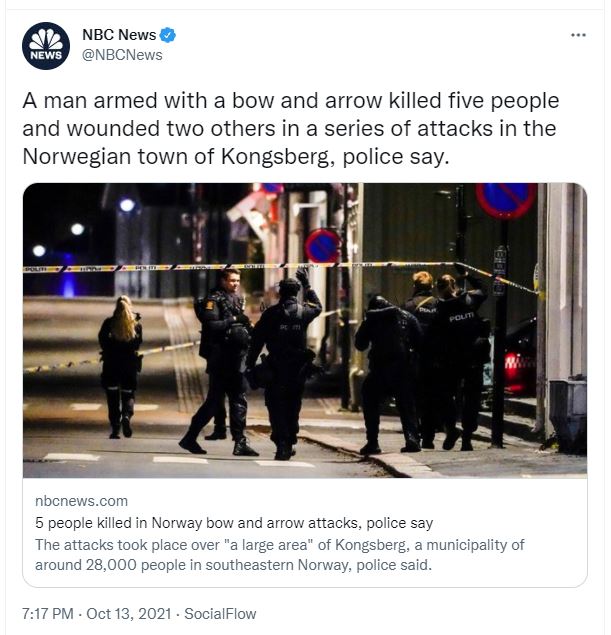 OSLO, Norway — A man armed with a bow and arrow killed five people and wounded two others in a series of attacks in the Norwegian town of Kongsberg on Wednesday, local police said.

The suspect was in custody, police added.

"The man used a bow and arrow … for some of the attacks," police chief Oeyvind Aas told reporters. The police were investigating whether other weapons had also been used, he said.

"The man has been apprehended … from the information we now have, this person carried out these actions alone," Aas added.
5 people killed in Norway bow and arrow attacks, police say (nbcnews.com)
We need to have some common sense legislation to control these weapons of war.
The mind is the weapon, not the artifact. Not till this is understood by everybody, we will be able to get some peace when it comes to our Rights.