I had been mulling about getting some vaccinations  and after talking to a nurse with the insurance company, I headed for Wally World to get Flu, TDap and Shingles. Since I was in the pharmacy area, I did a quick check on the alcohol and found it all gone. Strangely, Peroxide was in full force. I did a quick run by the household cleaners and the bleach was also gone.
A couple or three weeks ago I was doing some cleaning with bleach outside and I ran out the regular bottled bleach. I am an addict and use it in anything that requires cleaning and can survive the use (nothing cleans the shower stall better than bleach, but open all windows) and it ticked me off to constantly run out of it.
So after some research I decided to make my own and bought me a pound of Calcium Hypochlorite in Ebay for $11.  Supposedly I cam make 400 gallons of cleaning solution or treat up to 10,000 gallons of water.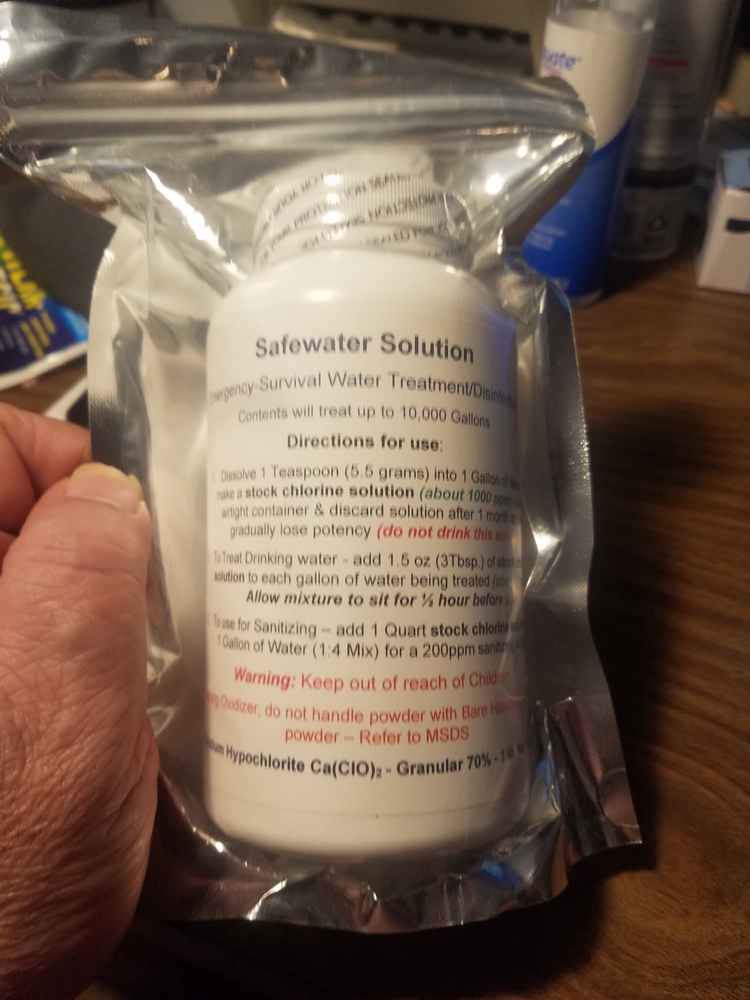 With the stock of alcohol and peroxide we already have, I figure we can stay disinfected without much problem.