You are gonna love this. Here is the header: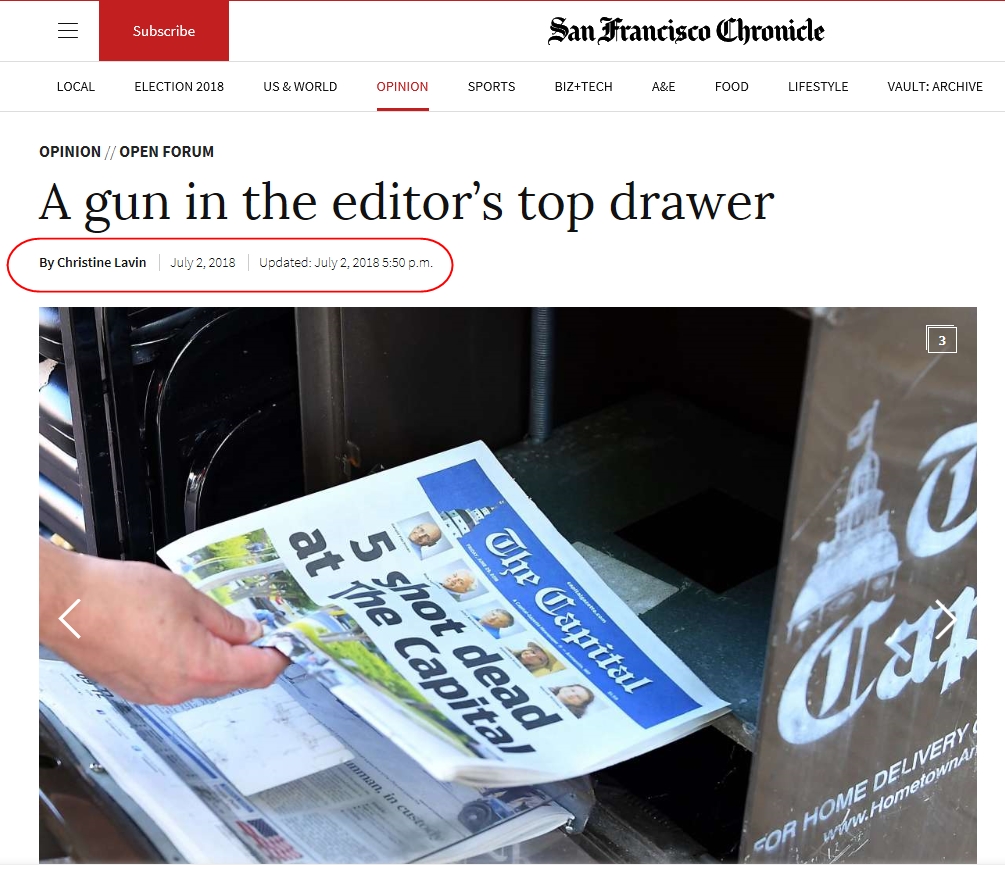 I am gonna call this Op Ed a nice piece if fantasy literature. . It has all the elements we all come to love: She worked in the Land of The Rednecks but she moved to there is safe and open-minded. But before moving, one night she was chase by evil doer rednecks and…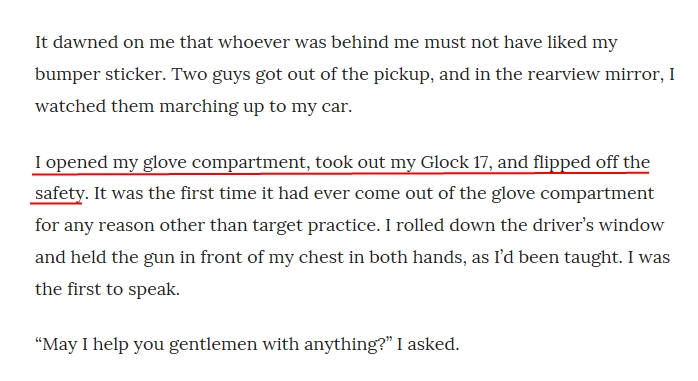 I blame TV where you see a crime show where the characters are holding Glocks and you can hear(loudly) the ghost safety being flipped.
It is OK Ms. Lavin. You work for the Media, our default position is not believing you. But you sure gave us a chuckle.