The Mexican police officer involved in the arrest of the son of reputed drug lord Joaquin 'El Chapo' Guzman has been assassinated in a parking lot.

Closed circuit television cameras captured the horrifying moment on Wednesday morning when at least two armed men with semiautomatic rifles climbed out of a red car and opened fire at a white Nissan four-door sedan.

The ambush took less than 30 seconds as the gunmen fired at least 150 bullets into the white vehicle.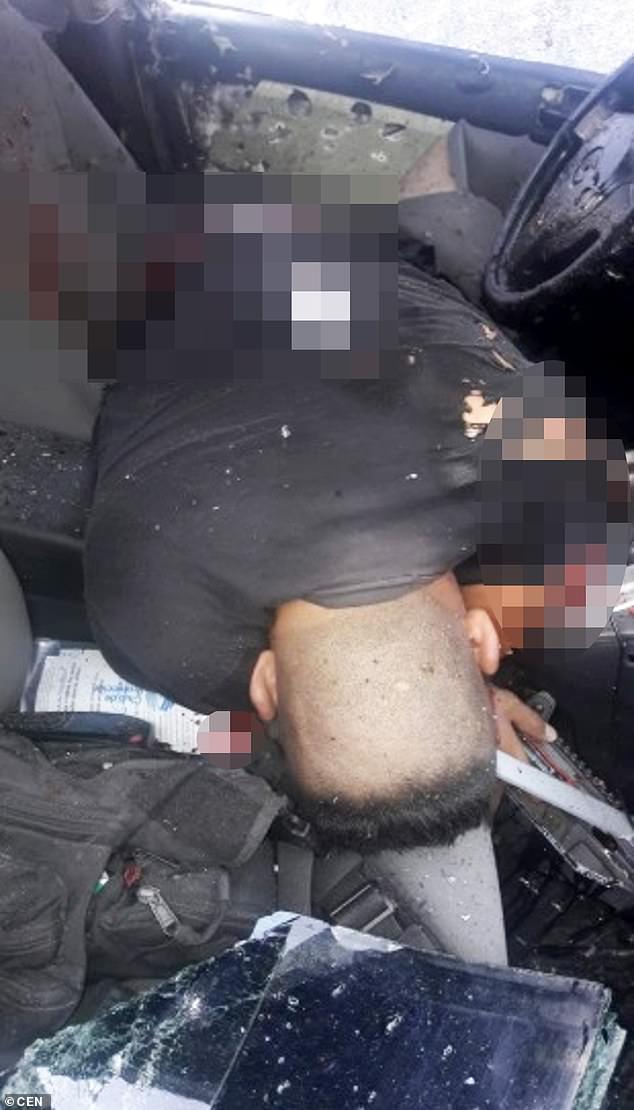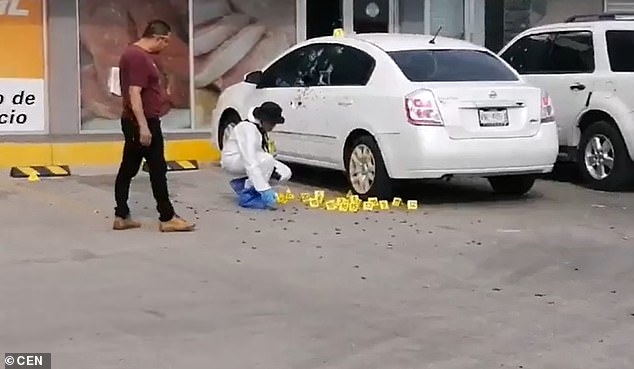 The HR department of the Narco State of Mexico is rather cruel, don't you think?
So what does the President of Mexico think about the Narco Violence?
I should be surprised, but then again he is just doing what his Narco bosses are telling him to do.
Hat Tip Dan R.