I just saw this in Twitter and I figured it was a photoshop. I went to the WaPo and it was not a joke. I took a screencap: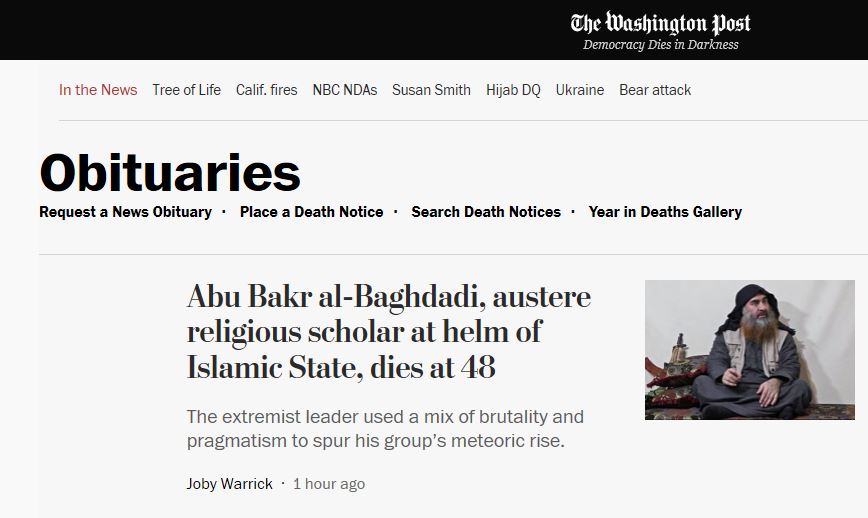 I m not surprised if I get to read stuff along the lines of "Orange Man had the Muslim Pope killed because racism!" or some crap like that.
---
Chancellor Adolf Hitler, Vegetarian and Animal Lover tragically commits suicide. Untreated depression is suspected.
He killed some Jews, gypsies and warred with some neighbors.
---
UPDATE: I guess they figured they screwed up big time and corrected the headline.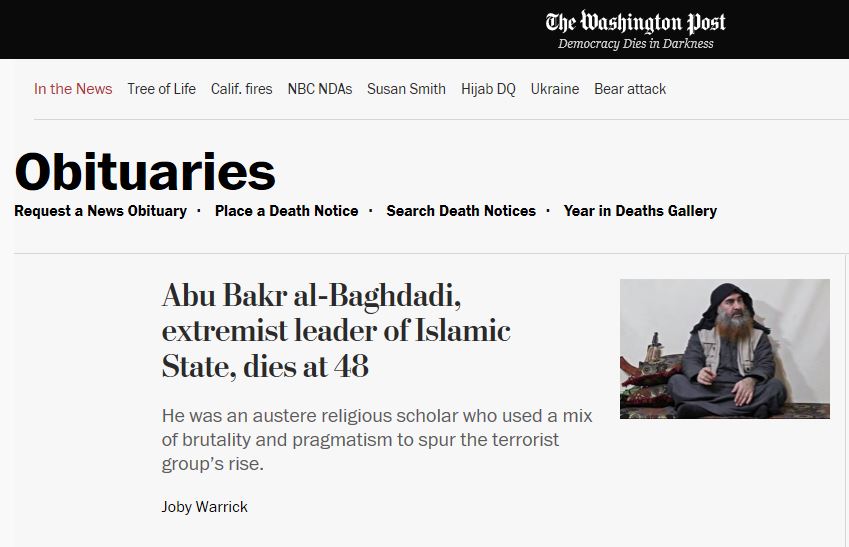 Hat Tip Dan E