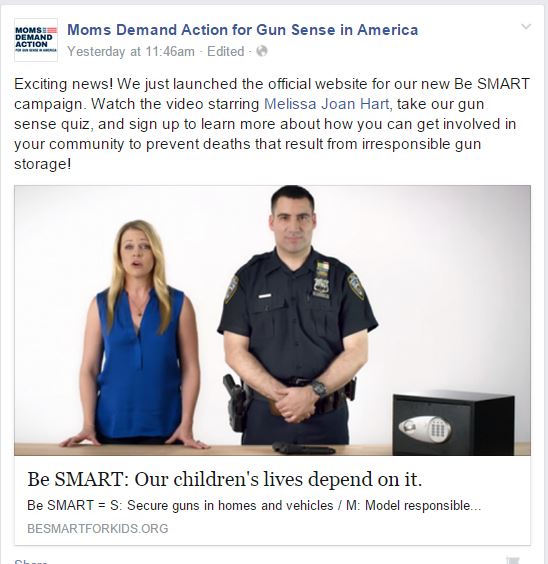 MDA has a new website and a video starring Melissa Joan Hart to address the issue of securing guns. I guess after being beaten over the head about their self-titled Gun Safety Advocacy, they figured "Hey, we should actually like, put something out there." And they still manage to screw it up in about 30 seconds.
We begin the usual blabber of guns are bad and yes you have a right but no you don't (responsibilities!) and we follow with Mr. NYPD on Loan To Moms, a Beretta, a gun lock and a small gun safe, looks good.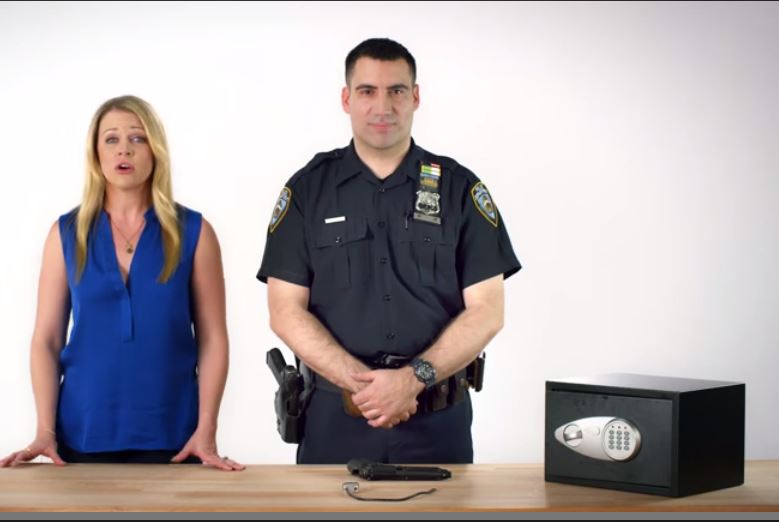 Next, NYPD Officer unloads the Beretta. Still fine.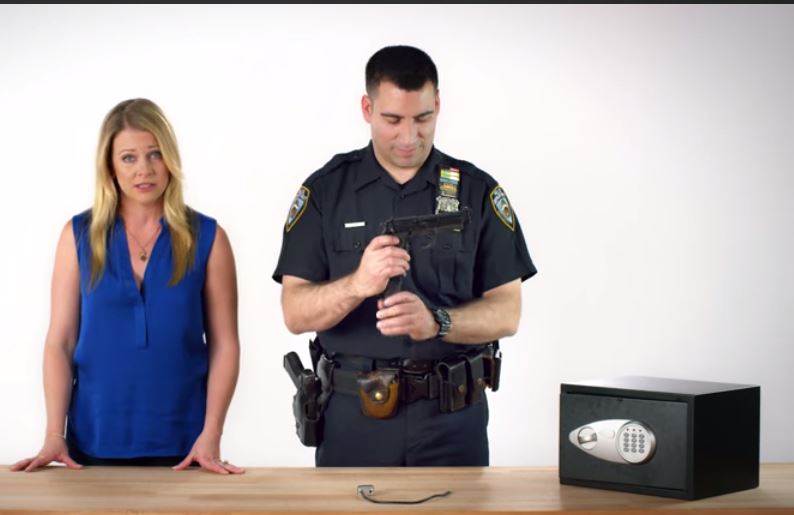 Next, he places the magazine inside the safe…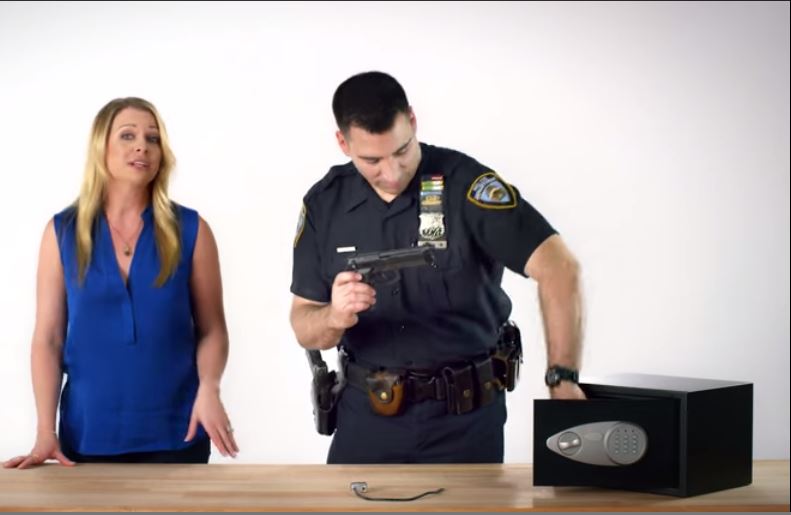 And locks the safe? Huh? So, what happens to the gun?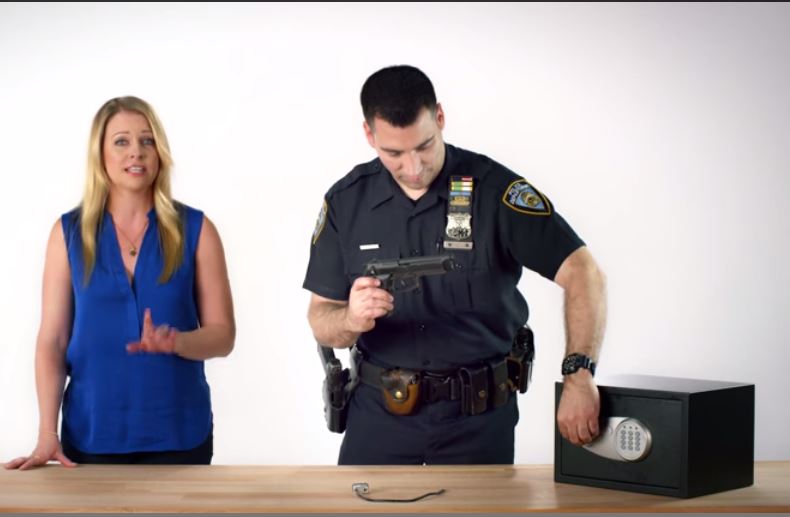 Ohh, the cable lock…about time too.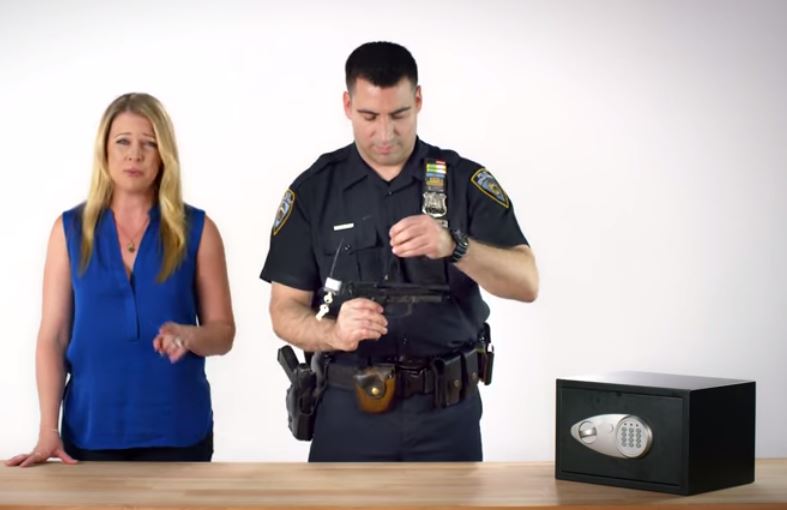 And that is it. I guess the gun stays OUTSIDE the safe.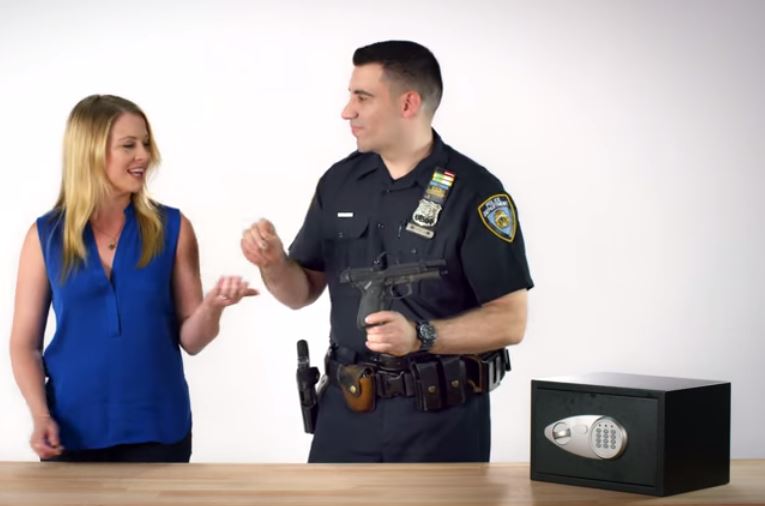 So either MDA is going to provide a safe, a gun lock and a cop to every household, or somebody again did not do its homework by interpreting the "secure your gun and ammo in different places" in a rather bizarre manner.  I can give you the double redundancy of having the cabled gun inside the safe, but locking the ammo and leaving the gun out? Oy!
By the way, there is not even a mention where you can get the cable lock or the gun safe. Helpful indeed, makes you wonder if they just did that section of the video for appearances' sake…nah, they wouldn't, would they? Does the cop come with the safe?
But wait! There is more! Remember the maxim "Liberal can't do math"?

And now the Negligent Podiatric Discharge: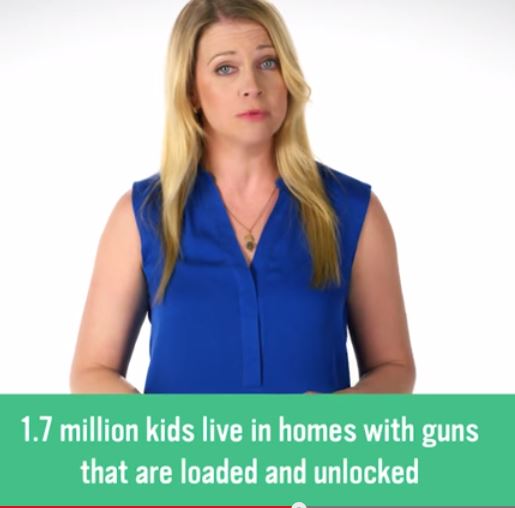 So, 1.7 million kids live in homes with unsecured guns and that leads to 100 of them getting killed a year. That comes about 0.006% of all the kids in alleged danger by living in a household with a loaded & unlocked gun. Not to say that 100 deaths do not matter, but 0,006 percent seems to be safer than going out to the McDonalds in the family car, well in fact it is since accidental deaths by vehicles ages 0 to 14 were 1,345 in 2013 according to the CDC (page 22).
Next they tackle Teen Suicide and mental illness. and they were doing fine till I heard "When it comes to young teens, the presence and availability of a gun in the home, may be a more significant risk factor than psychiatric illness." Wait…What? So, if the kid is mentally sane but touches a gun, he will kill himself because gun? And that is even worse that if he had a mental illness? Oh dear lord.
And I stopped there. There is about a minute and 20 seconds left, but I had already developed heartburn.
I need another Tagamet.