This is some serious bullshit out of the Big Sky Country state.
From the Montana Daily Gazette:
Montana County Demands People Wear Government-Issued Arm Bands To Do Business
In what might be one of the most over-the-top and draconian responses to coronavirus yet seen in Montana, Valley County is mandating that people wear government-issued pink arm bands in under to purchase products inside of stores. The measure, enforced by the Valley County Health Department, insists that store-owners keep customers out unless they have the pink arm-bands, which denote the customer has been in the area more than 14 days and submitted to quarantine protocol.
According to the flier produced by the Valley County Health Department, out-of-towners who lack the government-issued armbands will be prohibited from stores and residents are notified to call law enforcement if they do not comply.
I have nothing witty to say about this.
This is the United States of America and no citizen should ever be forced to wear any sort of public identifier signaling they they are part of some group because the government mandates it.
Full fucking stop.
I'd have figured shit like this would have started in New York, not cowboy country, but it really doesn't matter.
The first bureaucrat who looks at me and says "you need to wear this to walk Tina city street and engage in business with the public, and if you don't you will be arrested" can get fucked with a bazooka.
Update:
Apparently the town council realized that was a bad idea and retracted it.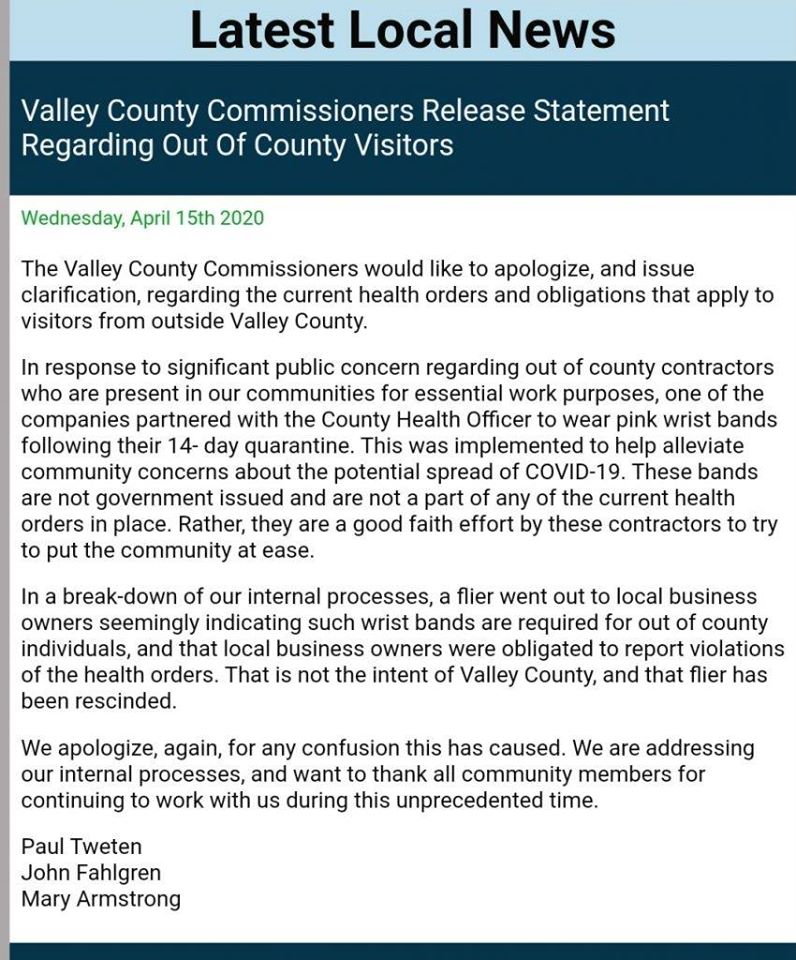 I'm not going to hold my breath that this won't pop up somewhere else.