Outside nz parliament today ??? absolutely disgusting behaviour by the Cinda police pic.twitter.com/qAEWIKS1de

— Anthony Leigh (@AnthonyLeighJr) February 10, 2022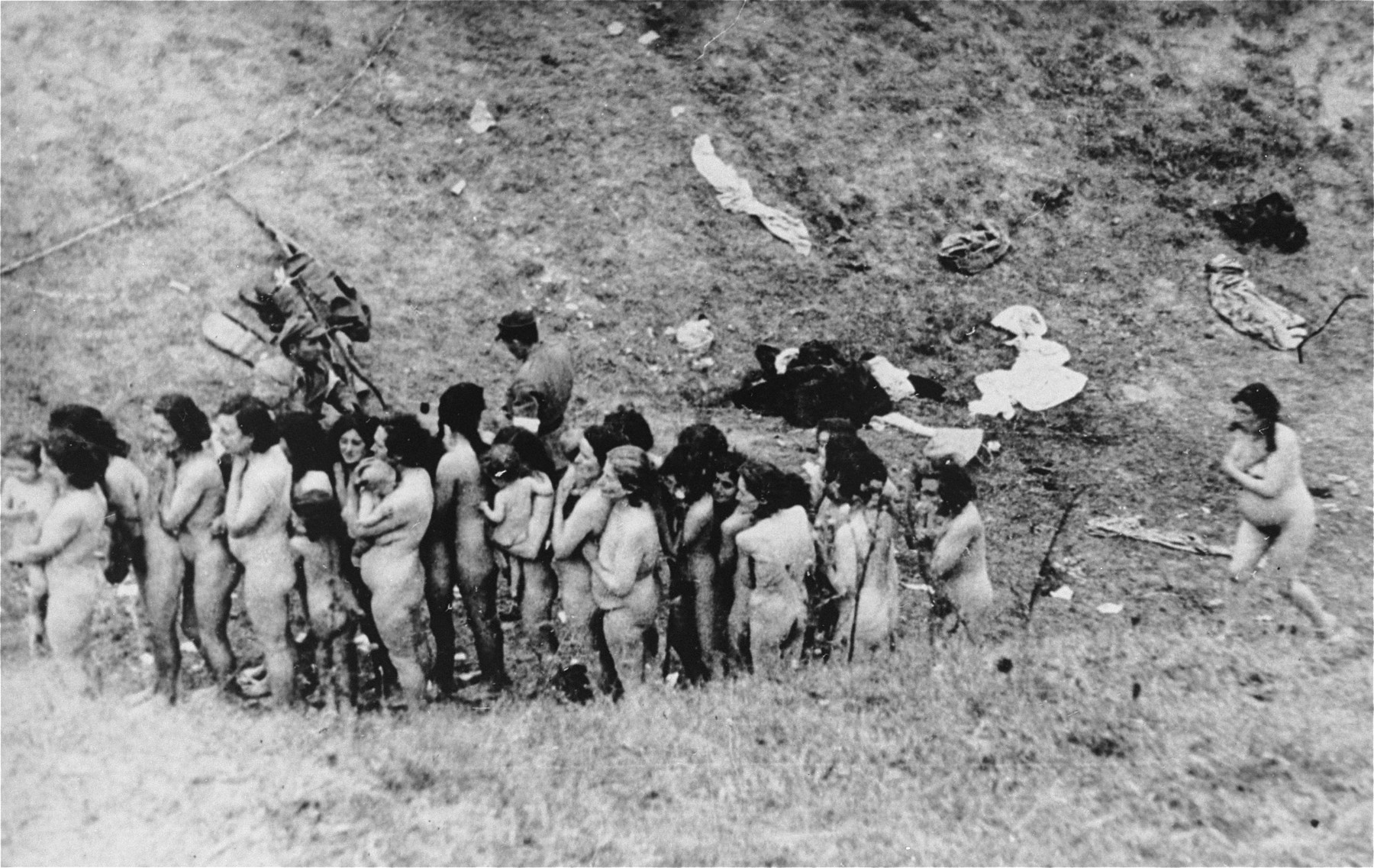 According to the Zentrale Stelle in Germany (Zst. II 204 AR 1218/70), these Jews were collected by the German Gendarmerie and Ukrainian Schutzmannschaft during the liquidation of the Mizocz ghetto, which held roughly 1,700 Jews. On the eve of the ghetto's liquidation (13 October 1942), some of the inhabitants rose up against the Germans and were defeated after a short battle. The remaining members of the community were transported from the ghetto to this ravine in the Sdolbunov Gebietskommissariat, south of Rovno, where they were executed. Information regarding this action, including the photos, were acquired from a man named Hille, who was the Bezirks-Oberwachtmeister of the Gendarmerie at the time.
Naked Jewish women, some of whom are holding infants, wait in a line before their execution by German Sipo and SD, with the assistance of Ukrainian auxiliaries.
.