Just saw this video in a Facebook channel. Chilean police chased armed robberies and the Body Cam of one of the officers not only records the capture but his weapon malfunctioning over and over.

At first I thought the malfunction had something to do with the cop trying to use the gun (Beretta 92) to break the window of the car (0:06), but after I saw him rack the slide a couple of times and not seeing ammo come out, I went as much frame by frame as I could till I saw this (0:18).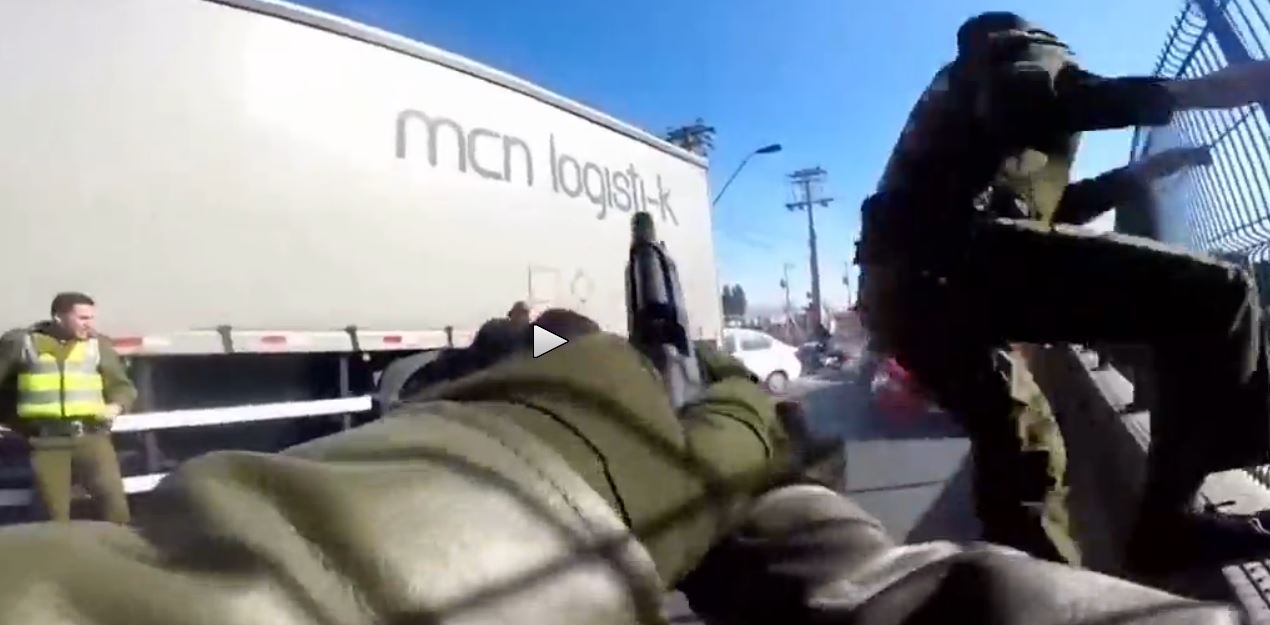 That did not look right, so I went to the safe and pulled my old Beretta clone, the Taurus PT-92. I unloaded & cleared, then locked the slide back and inserted a loaded mag and then an unloaded mag: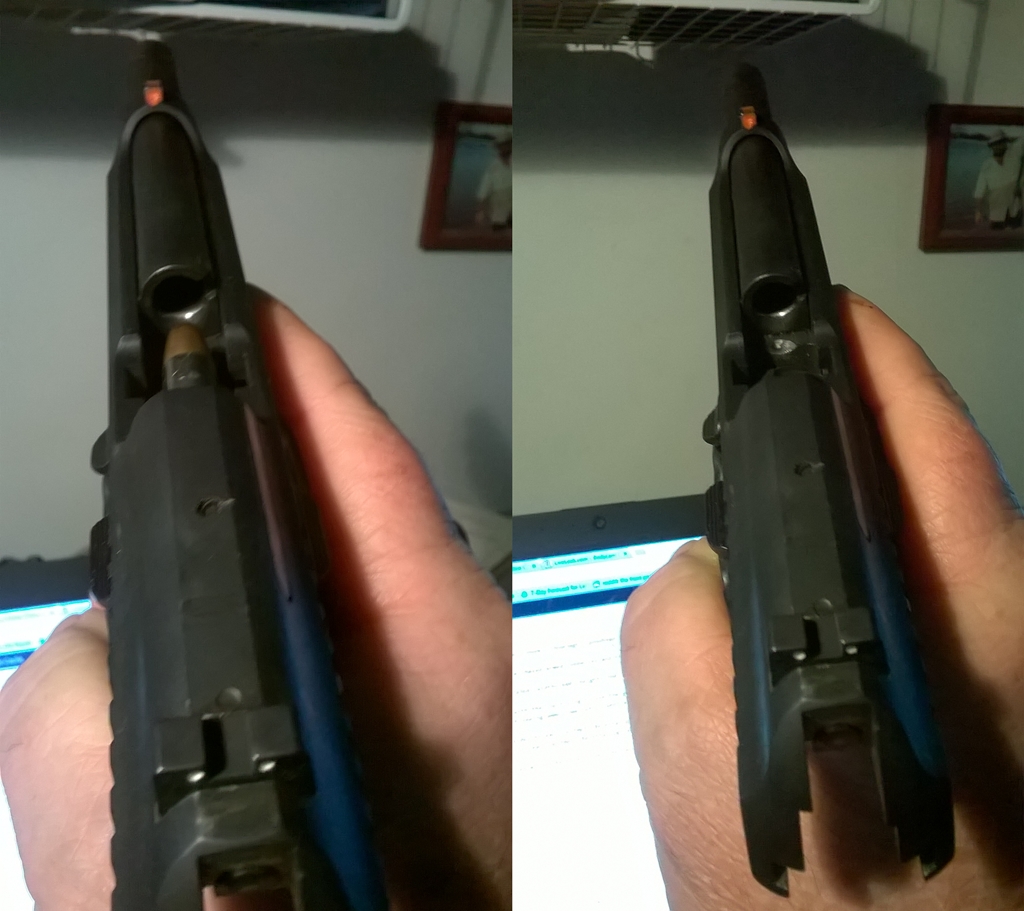 The angle on my pics is shallower, but still you can see there is a small problem there. If I were of a suspicious attitude, I would be inclined to say that the officer was carrying an unloaded firearm.