I did not catch these headlines earlier.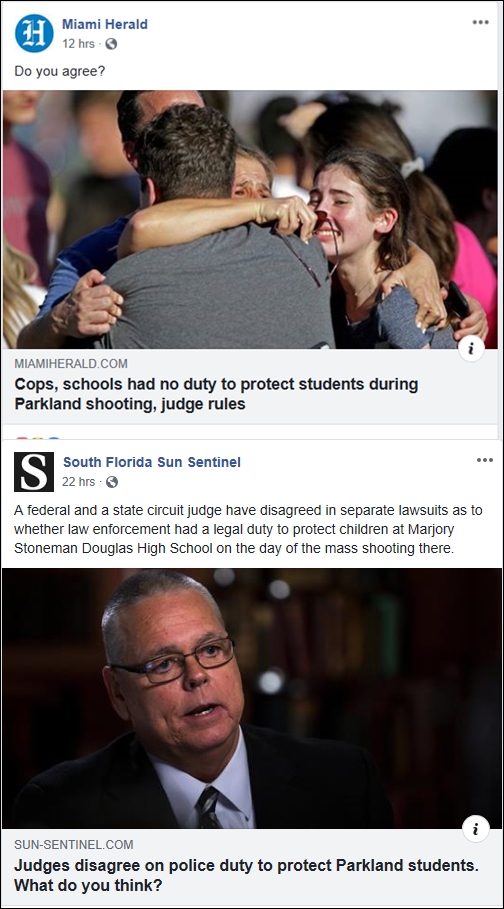 The reaction of many who did not know about is unsurprising to old hands.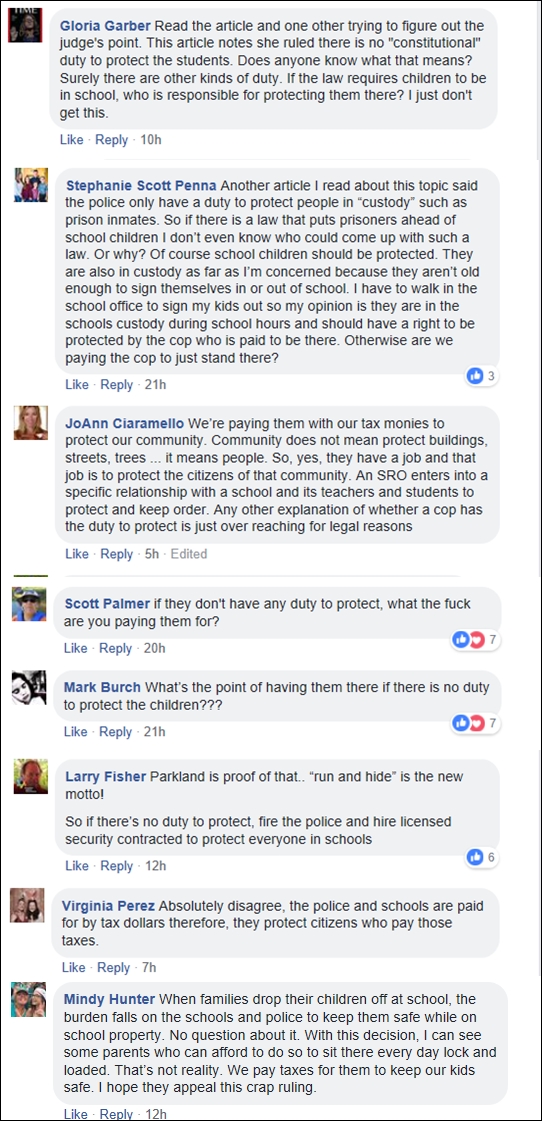 After all the sorrow this shooting has brought to the community, it is a good thing that the court decided the way it did because it has taught to some that they have been lied by certain political groups that keep promising full protection from evil if they are willing to submit.
But as it is human nature, this too will soon be forgotten and people will return to the happy-happy thoughts of 911 as a Harry-Potter-Like magic incantation that will keep or save them from danger instantly. It is easier to think of unicorns dancing in fields of multicolored daffodils than realize they are their own First Responder.