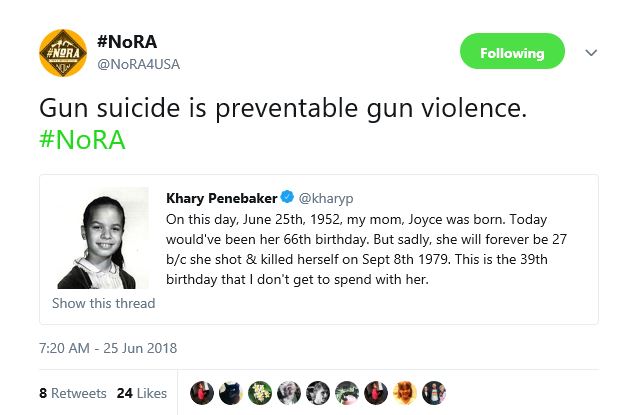 Which I guess it means suicide by other means is not preventable. Yeah right. Don't you just love how full of hope they are?
And then…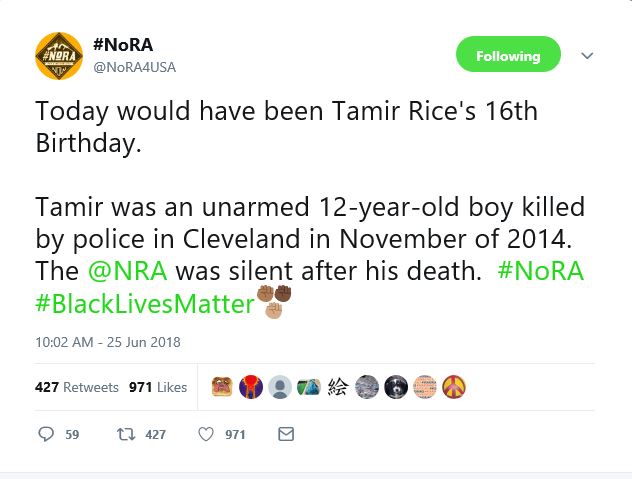 You may remember how Tamir Rice was playing with a replica firearm and pointed it at police when they arrived at the scene. It was a sad event indeed but one that had nothing to do with the NRA. But Alyssa Milano knows that being truthful is not a requirement to be on the Gun Control side.  In fact, it is a disadvantage that will lead you to lose.
Well, the good part is NoRA does contribute with material for the blog.