stargaze
[ stahr-geyz ]
verb (used without object), star·gazed, star·gaz·ing.
– to gaze at or observe the stars.
It basically requires being nighttime, tilt your head up or use a telescope if you like more detail. Hell, even the carbon footprint must be zero!
Enter Long Island in New York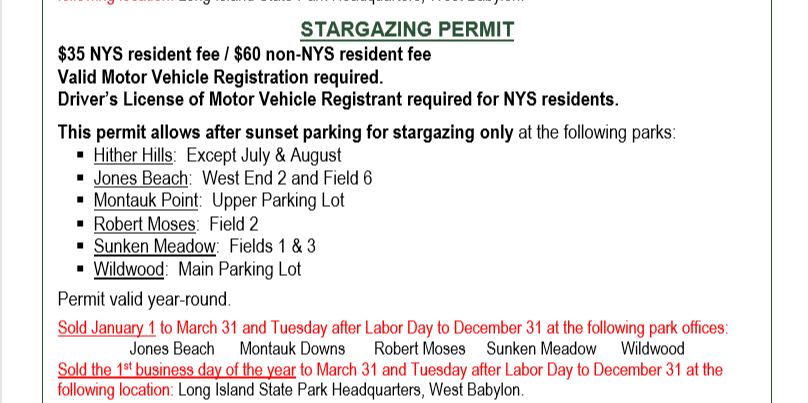 No I am not making this up. Here is the full pamphlet issued by the state of New York.