Oklahoma City dad 'brutally beats' pastor, 33, after staking out school bus stop and recording him 'inappropriately touching' his 9-year-old son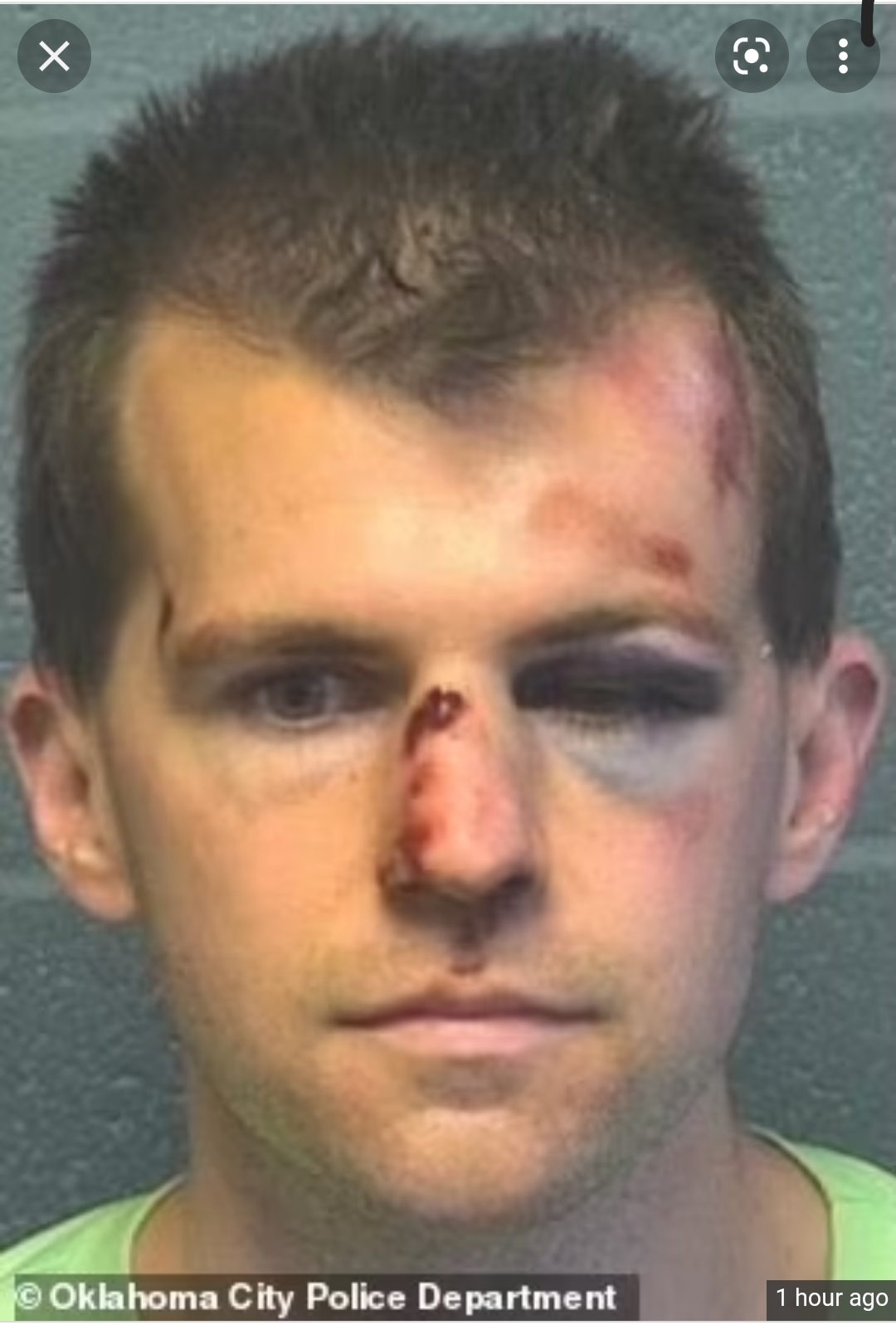 An Oklahoma father beat a pastor after he caught him inappropriately touching his nine-year-old son while the dad staked out school bus stop and recorded the incident, police say.
By the time Oklahoma City Police arrived to the scene, Michael Coghill, 33, had been left with a fractured skull and a black eye.
Coghill has been charged with indecent act to a child and is detained at Oklahoma City Detention Center after the father showed the recording to police.
On Wednesday, the boy's father decided to take matters into his own hands and headed to the bus stop with his son. He parked the car where the child was visible, waited for Coghill to show up and recorded the alleged incident.
'While he was watching the school bus stop, our suspect ran by him, ran past the bus stop where the children were waiting. Turned around, came back and stopped where he touched the child,' Sgt. Dillon Quirk said.
After recording the incident, the enraged dad confronted Coghill before pummeling him and leaving the cleric with a fracturing skull and cracked left orbital socket, cops said.
I'm fine with this.  Clearly the police are too.
I know Miguel's feelings on lynching but if a man catches someone touching his child, all bets are off.