I think even McThag would approve of this list.  Let's start with a small list and do the Tax Collector for Franklin County. Do notice the red "NRA Endorsed" next to the name.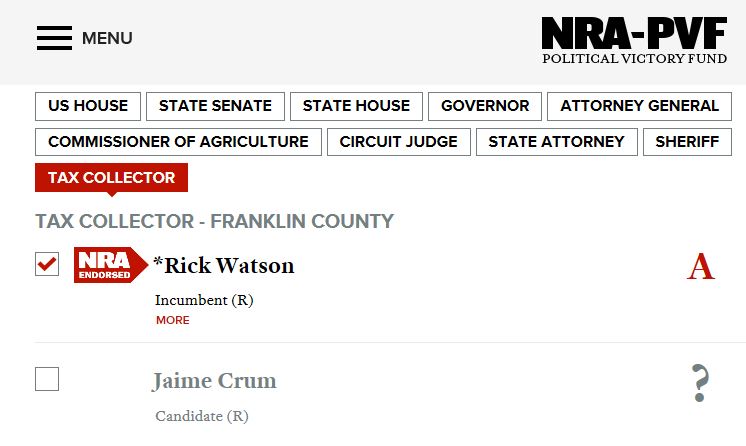 Let's see governor, shall we?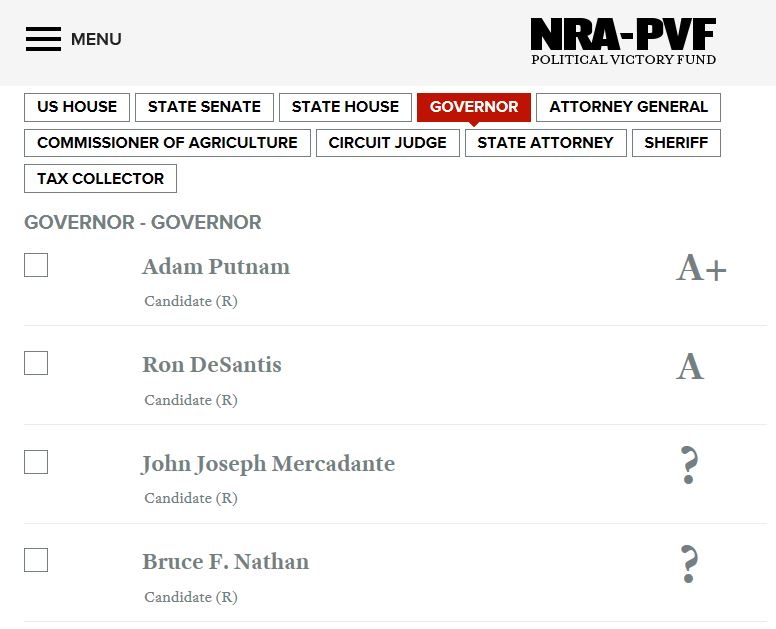 Yup. No endorsement for either one even though they have an A or A+. This is being repeated in other races. Good to see that having an (R) or an "A" after your name no longer guarantees the NRA endorsement, specially after the SB7026 Gun Rights Rape.
Florida's 27 Congressional District freed from the fake Pro-Gun Ileana Ros-Lehtinen will probably is going to an F sporting Democrat.
One I can stand behind is this one. Any Gun Rights Floridian agrees with the endorsement: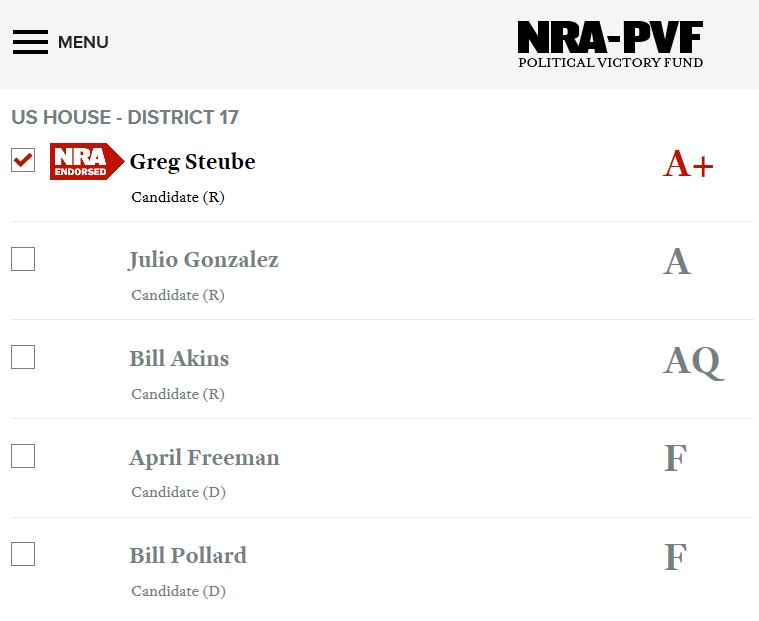 I should do a comparison of those who voted for or against SB7026 against this list, but I don't have the energy today. Any complains just leave them in the comments.