Daytona Beach PD tweeted about the Buy Back program and the guns they removed from the streets.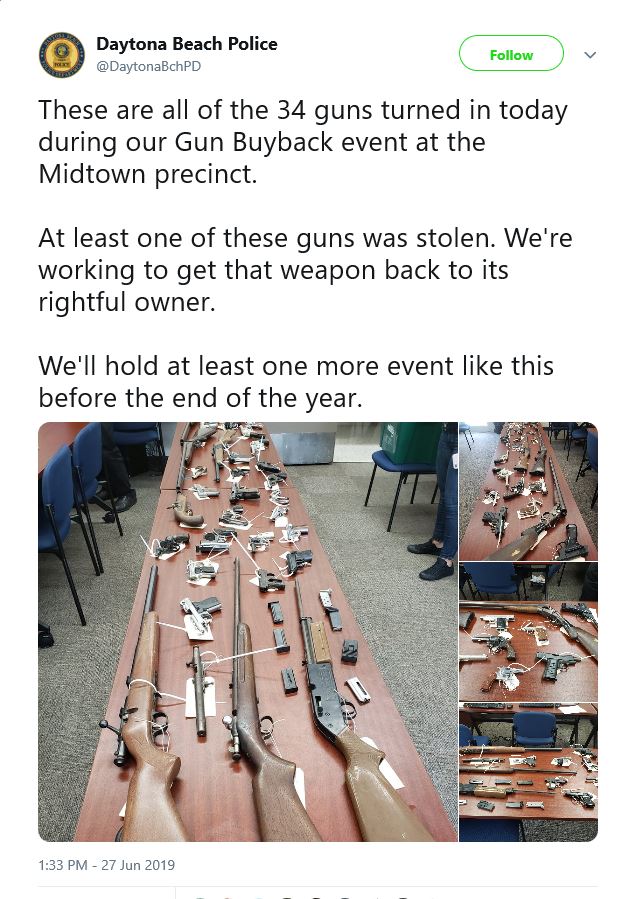 I "love" these great "Get rid of junk and stolen guns" programs. Taxpayer funded waste of money to get rid of evidence does not suit me. But this photo on the array made me laugh.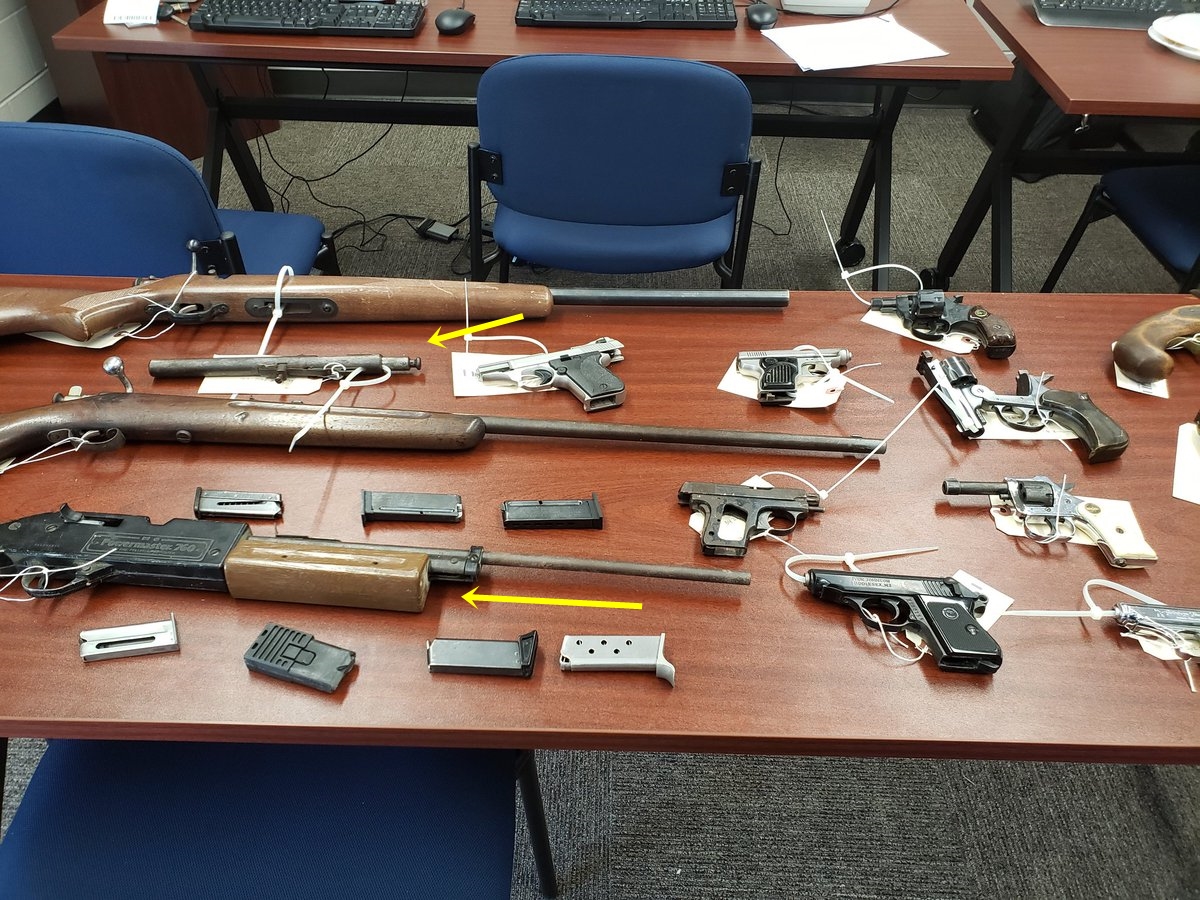 On top indicated by the first arrow is a zip gun and the second arrow points to the dangerous assault rifle known s the Crossman Powermaster 760 BB Gun.
And we have one more: a flintlock or percussion pistol, hopefully just a reproduction.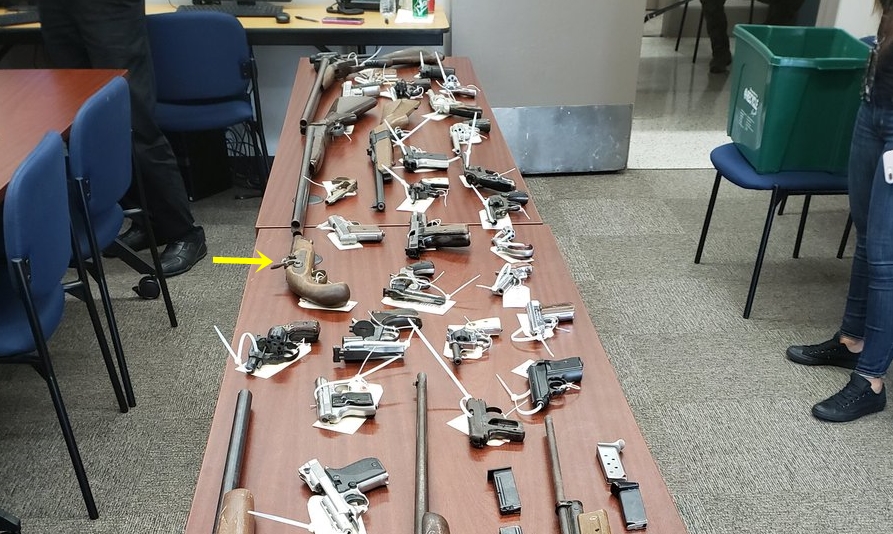 And I am pretty sure these two are also toy guns.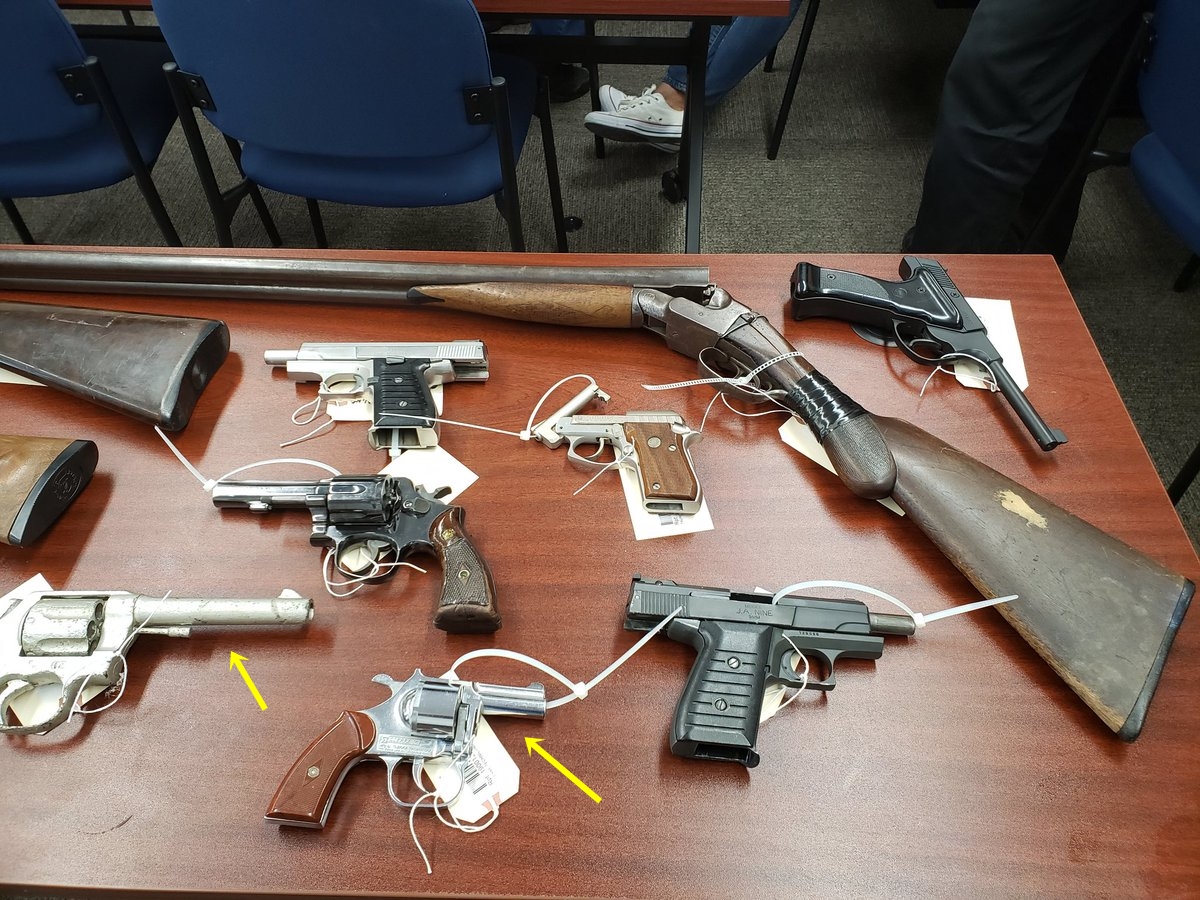 OK, you want to wast money of crappy guns and possible evidence? Fine, do so. But don't include this crap just to make an interesting tableau for the media while waving the "WE ARE DOING SOMETHING!" FLAG.