KENT, Ohio — A high-profile open-carry walk at Kent State University on Saturday was far from what "gun girl" and alumna Kaitlin Bennett wanted it to be.
Counter-protestors significantly outnumbered her group of gun-rights activists as hundreds of police called in from across the state separated the two groups.
The two sides screamed insults at each other as police stood as a wall between them, gradually prompting the gun-rights activists to return to a parking lot across the street.

The flood of counter-protestors led to the gun-rights group marching for less than 30 minutes, spending the rest of the time surrounded by police.
Kent State University open-carry walk sparks turmoil, arrests as protestors and gun-rights activists clash: See photos and video
Only one little mistake with that description: The police was not there to protect the Open Carriers, they were there to hope no Antifa went to the morgue.
I won't address the lack optics required to carry rifles openly at Kent State knowing that the Media was salivating and dripping from their collective gonads for a shooting to occur and get themselves  21st century version of the Mary Ann Vecchio picture.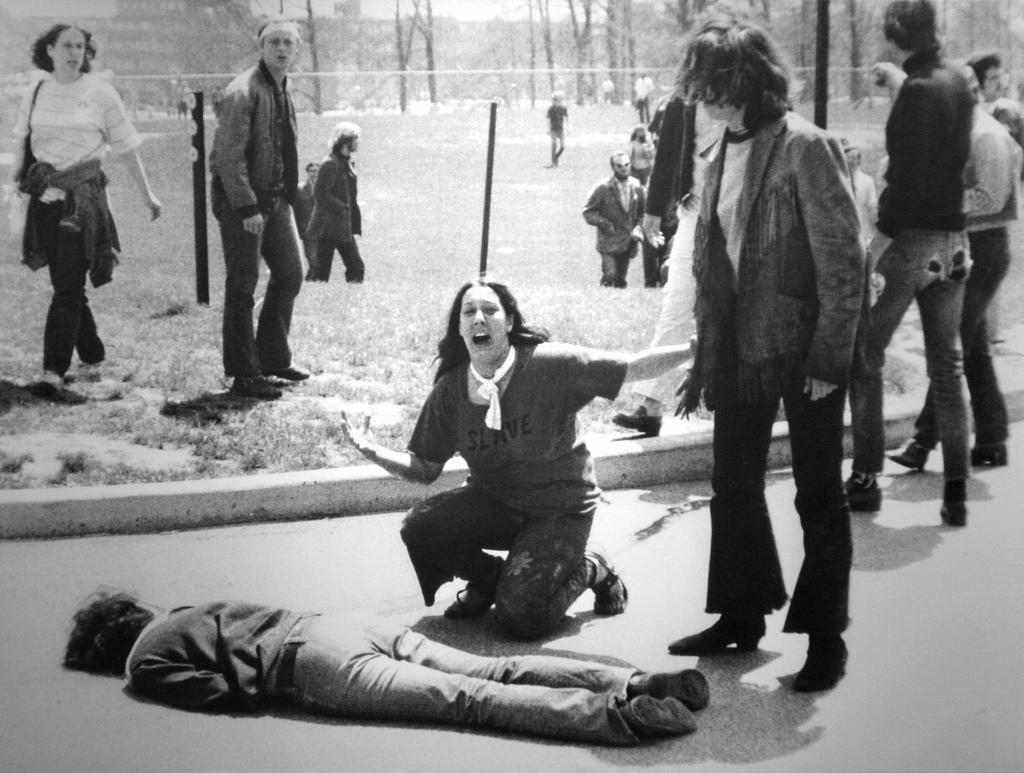 And I won't address it because I believe we are bound to have a one great horrific event that is being pushed by the assholes we know and think they will be able to control and benefit from it.