(info is still coming out. details will change)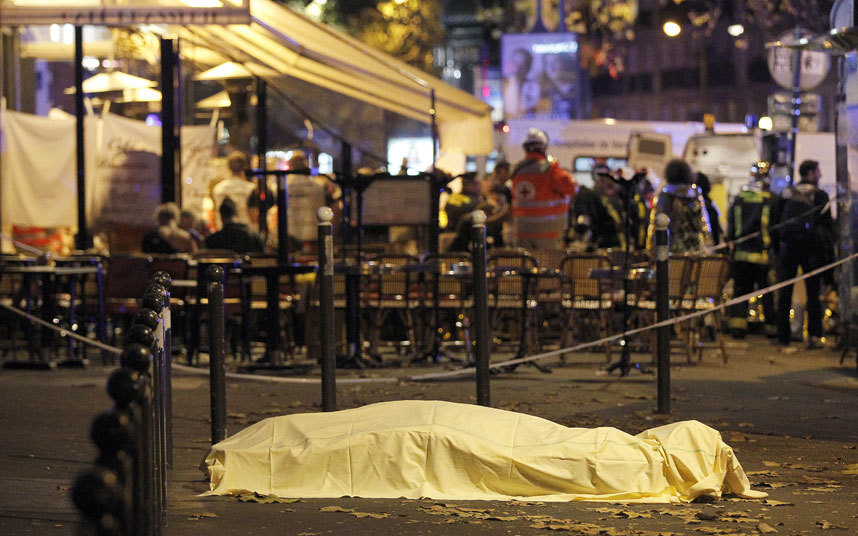 Eight terrorists. That was all. I am sure they had some support personnel, but eight Jihadist was what it took to sink Paris into chaos. Seven of the eight die by their own deed via suicide vests.
The planners of this attack took the lessons from the  2002 Moscow Nord-Ost siege and the 2008 Mumbai attack and made it work. From Mumbai, they learned to stage several peripheral attacks to distract and dilute the efforts of the First Responders and from Moscow, to get the most amount of victims in an easy to control place (Le Bataclan Concert Hall).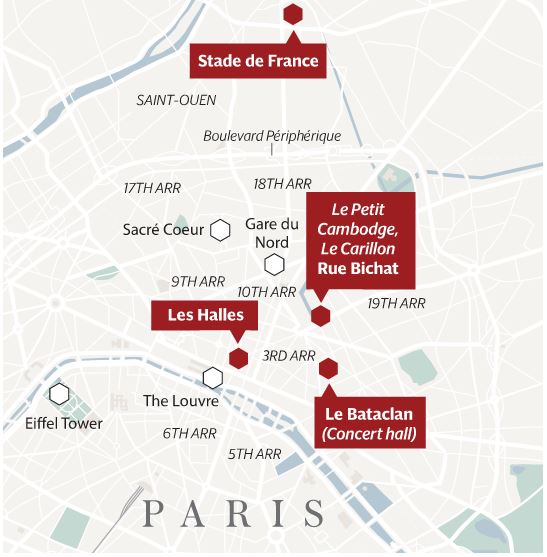 At time of this publishing, there were only 140 dead reported by official sources but I figure the amount will increase some. It does not reach the numbers of Mumbai simply because the French authorities responded quickly enough and stormed the Bataclan theater. Some will no doubt bitch about civilians that got killed in the entry, but they were not hostages in the traditional sense: They were just victims waiting to be executed by the terrorists.  All of the hostages had a death sentence issued, they were as good as dead if action was not taken.  Same as happened in Beslam and in Nord-Ost, it is the proven Chechen formula.
We cannot longer be passive according to the old counter-terrorists rules: Stay put, don't call attention, don't make them mad and you will survive. That little piece of advice died in 9/11 and it has been getting impaled ever since. The new choice is to fight and yes, you may die but at least in your terms, not theirs, you may screw their plans enough that people may escape and you may even create a window of opportunity for you to escape.
Being passive is no longer a viable option if you are planning on breathing for several more decades.