The irony is so thick.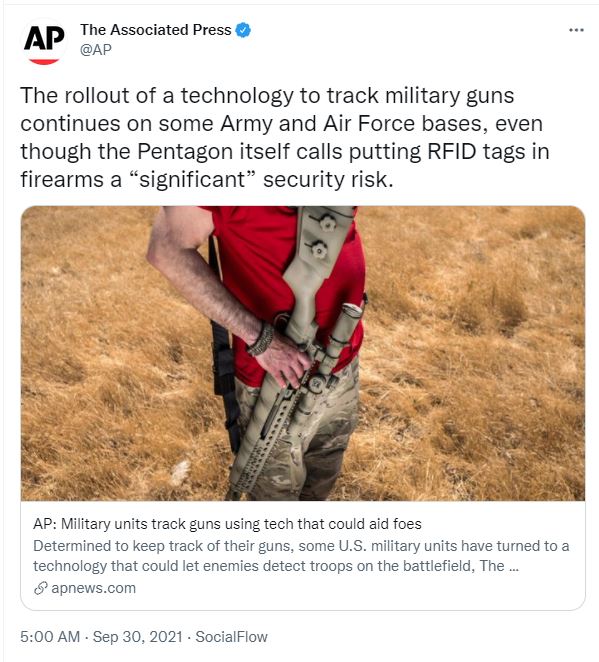 Determined to keep track of their guns, some U.S. military units have turned to a technology that could let enemies detect troops on the battlefield, The Associated Press has found.

The rollout on Army and Air Force bases continues even though the Department of Defense itself describes putting the technology in firearms as a "significant" security risk.

The Marines have rejected radio frequency identification technology in weapons for that very reason, and the Navy said this week that it was halting its own dalliance.
AP: Military units track guns using tech that could aid foes (apnews.com)
I covered this idiocy back in 2011 when Chiappa Firearms tried to push the idea of planting RFID chips in their guns for production tracking and then selling it as as "personal gun security for shooters." I have no idea if they continued with the tagging, but you can bet your ass I own no Chiappa firearms at all and I am sure more than one gun owner has made the same decision.
Remember: If it emits a signal, it can be detected and traced no matter what. Technology always catches up with the need.
At least we now have official government confirmation we were right all along.