Fox News is reporting that Senator Collins is going to vote Yes on Kavanaugh.
With Flake and Manchin, that puts to Yes total at 50.
There may be more, and some are speculating that the rest of the GOP will try to talk Murkowski into shifting to Yes by tomorrow.
Even at 50/50, Kavanaugh can be confirmed because Vice President Pence will be the tie breaker.
Then I see this: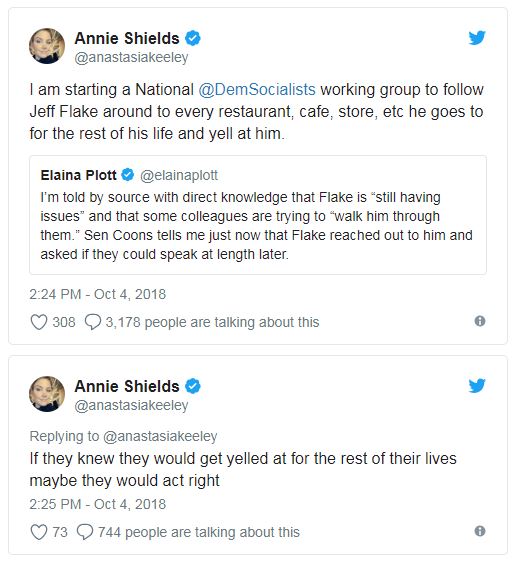 The radical left is never going to let this go.  Ever.
And this: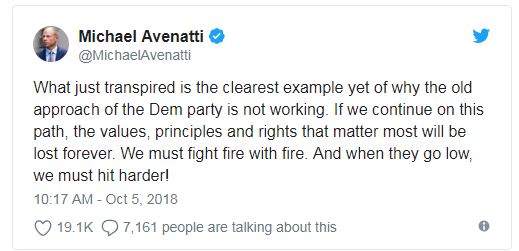 "Fight fire with fire" and "must hit harder."
And this:
Unrest outside of Senator Flakes office in the US Capitol. Dozens of arrests are happening. Police are pushing those who don't want to be arrested back to the end of the hall @ABC7News pic.twitter.com/bXJqrnaIRE

— Caroline Patrickis (@Cpatrickis) October 5, 2018
Mobs of people outside Flake's office getting arrested trying to get him to change his vote.
That leaves me with this niggling thought.
Right now the Senate sits at 50 Yes, 50 No.
Just one less Yes vote and Kavanaugh doesn't get confirmed.
What are the chances that in the next 48 hours, the radical Left will try and make the score 49 Yes to 50 No by putting a Yes in the hospital or morgue?
Or am I being too cynical?