A meme trying to shame me: FAIL.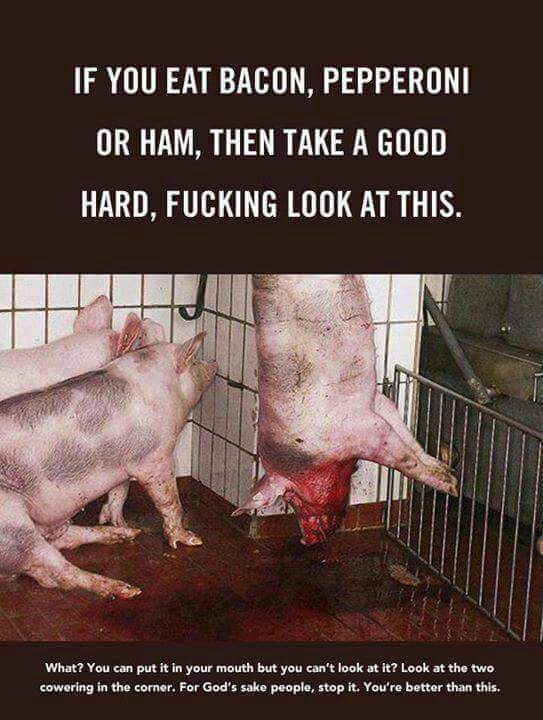 Not only I can look at it, I have gotten my hands stained with pig's blood. Hell, back in NW Spain, you save the blood to make sausage and some weird crepes that I never got the taste for. I also pulled out and saved the intestines to make chorizo, got the kidneys because they are tasty to eat fried with olive oil, paprika and onion (You do need to cut them up first, wash them good and leave them soaking in booze for several hours to remove any odors or flavors not compatible with eating.) But I loved the hams, smoked in the Spanish tradition to make Serrano (no the ultra salty shit some supermarkets sell.)
Face it Junior, pig is damned good eating. And if you get hungry enough, you will get dirty too and a lot less judgmental .
Here, start eating.