Matt Gaetz was about the only Senator n the Florida Legislature that had no problems standing for gun rights and was damned vocal about it. He got elected for Congress and he dropped a beautiful one on Democrats.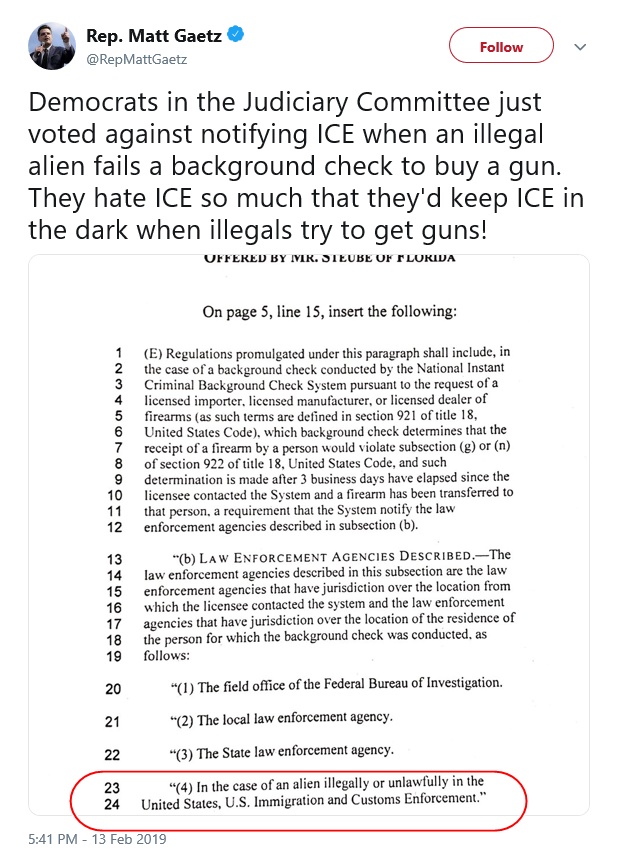 Democrats:
Defend unborn babies? Nein!
More benefits for our Veterans? NEIN DUMMKOPF!
Keep Illegal Aliens safe from Law Enforcement? Yes, please! And two orders to go.
Well played Representative Gaetz.