I was gifted the box by a kind reader (Thank you very much once again) and the wife ordered to go under the tree till Christmas. So, as promised, I am doing the review today.
This is the box.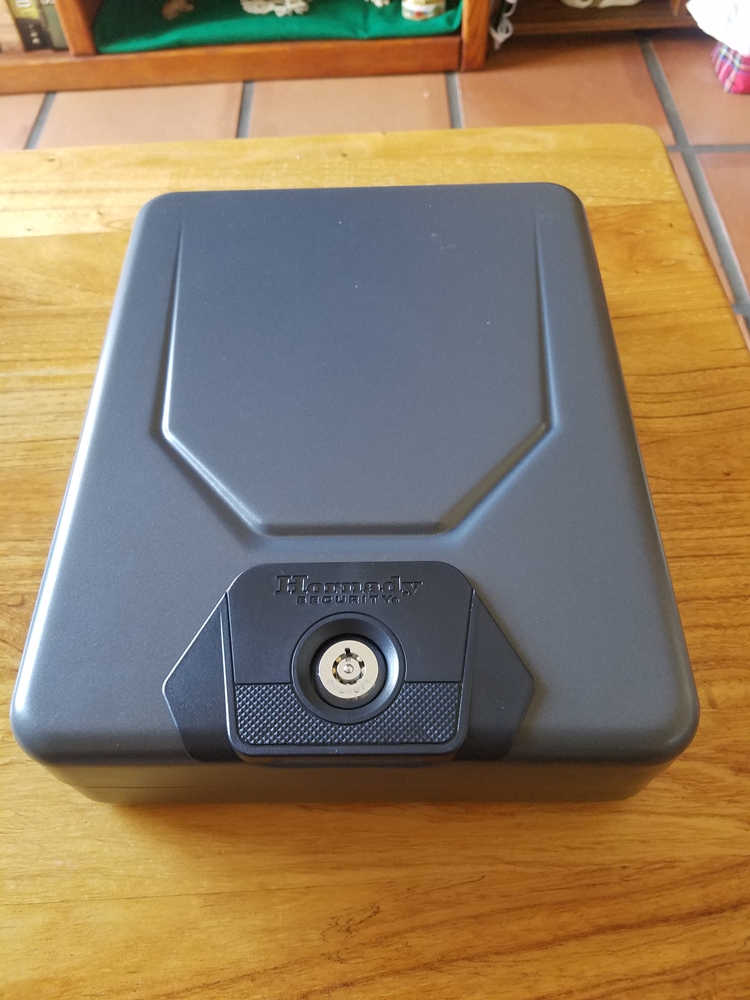 The specs according to Hornady are:
Dimensions: Interior: 9.75"x7.5"x2.25" Exterior: 10.25"x8"x2.75"
16 gauge steel housing and a 1500 Lb 3 foot steel cable. It comes with two tubular keys in a little pouch I forgot to take a picture.
It is about 6 pounds so it is heavier than the less expensive offerings out there and the impression you get is of a one solid box.
As you can see, a full size pistol has no problem fitting in the foam-covered interior and notice the two solid locking points: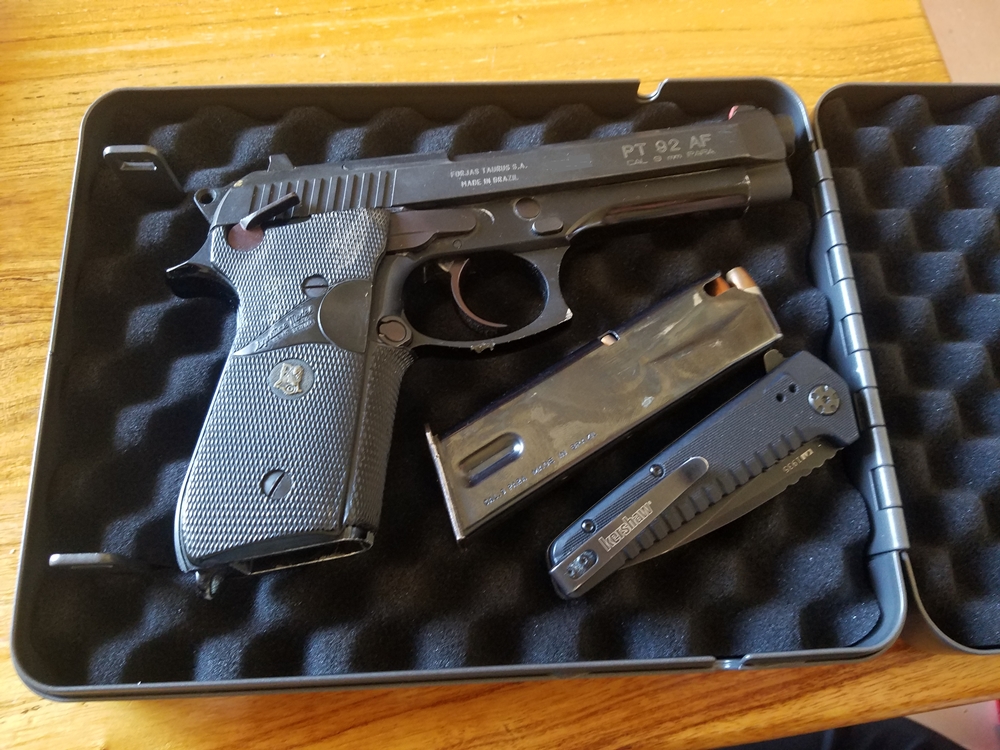 This is the lock from the inside with what I presume is an anti-tampering shroud: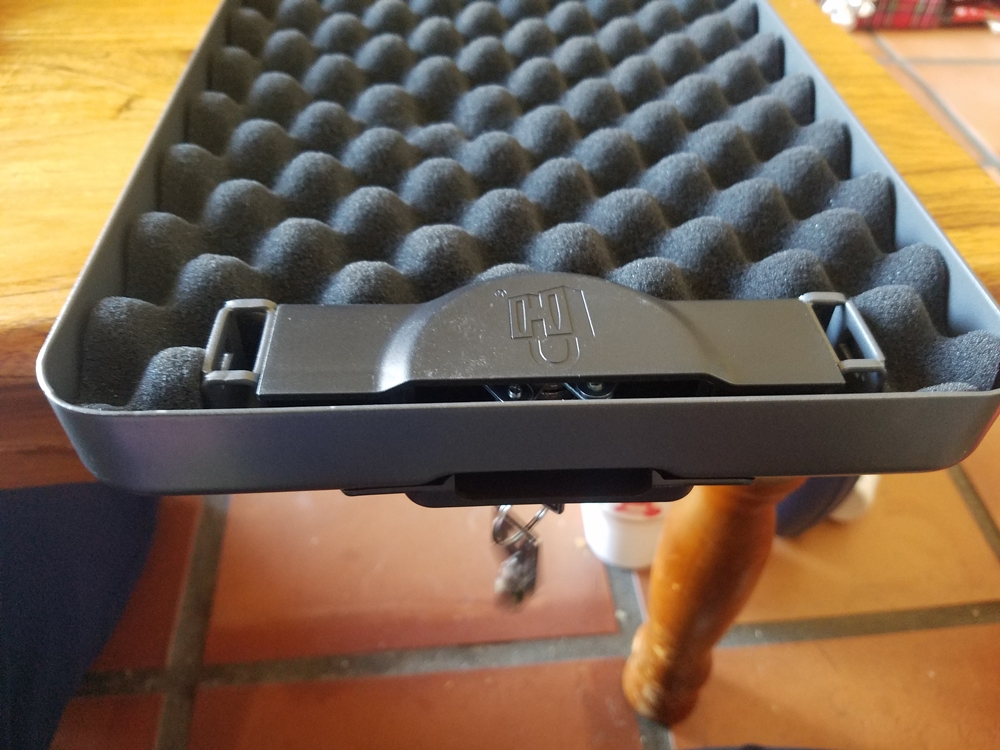 The view of the anchoring cable with the box anchor in place. It is stronger that I thought it would be.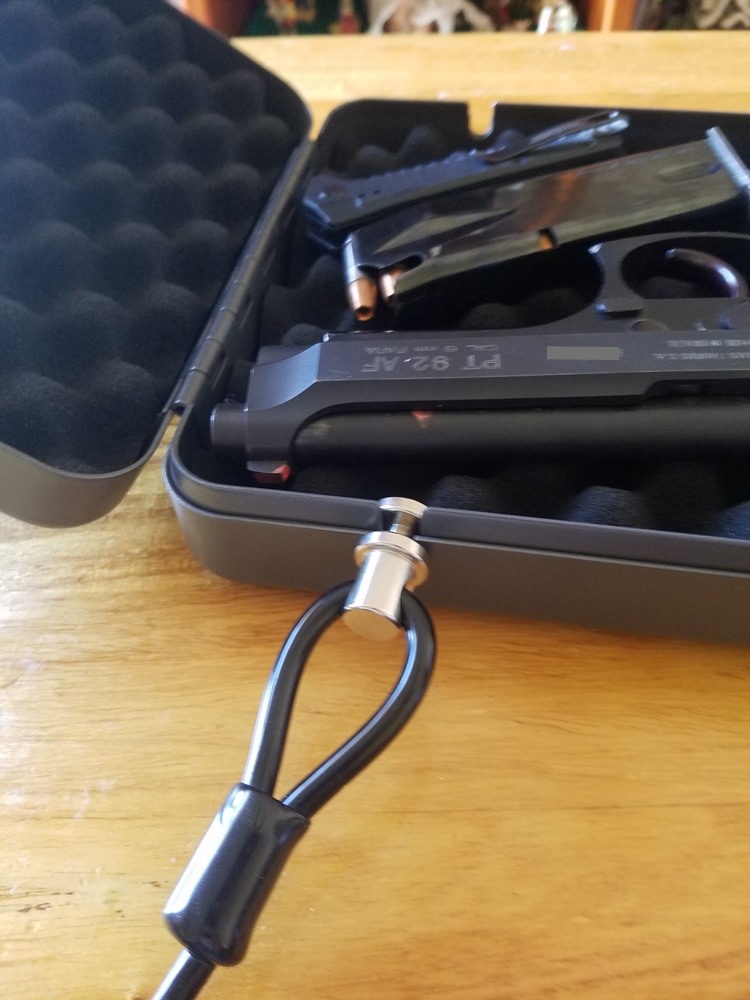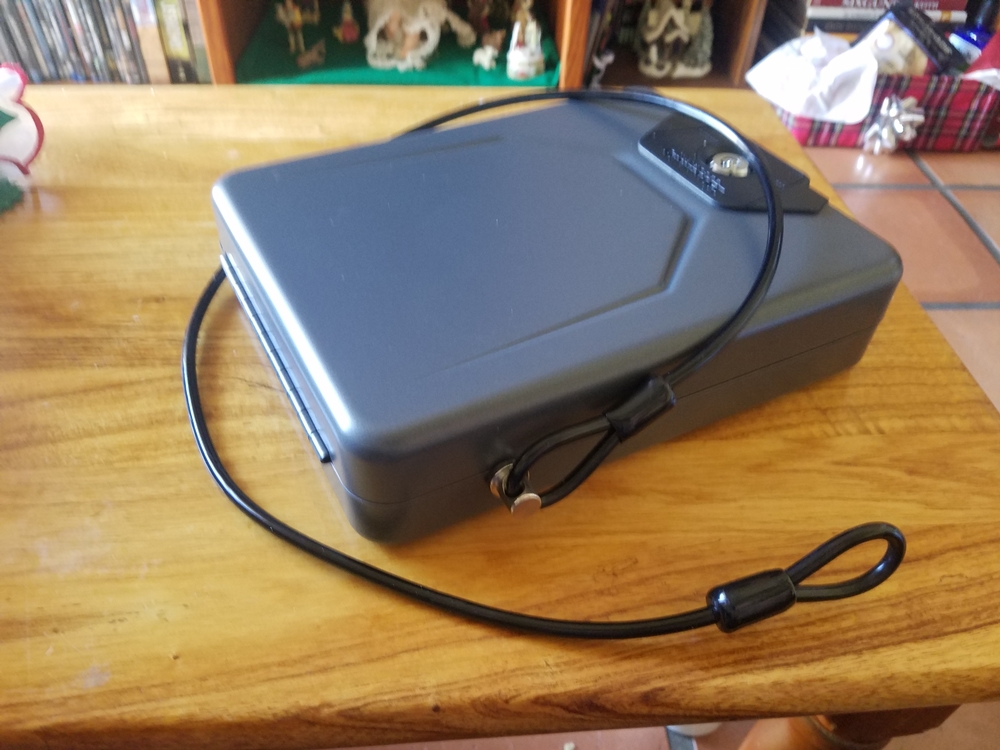 One complain I have read about other boxes is the hinges. They are usually tacked by three points per side and might be an eventual weak point which can be cracked with a sharp hit. In this box, the hinges appear to be integral to the box itself, no welding, no rivets.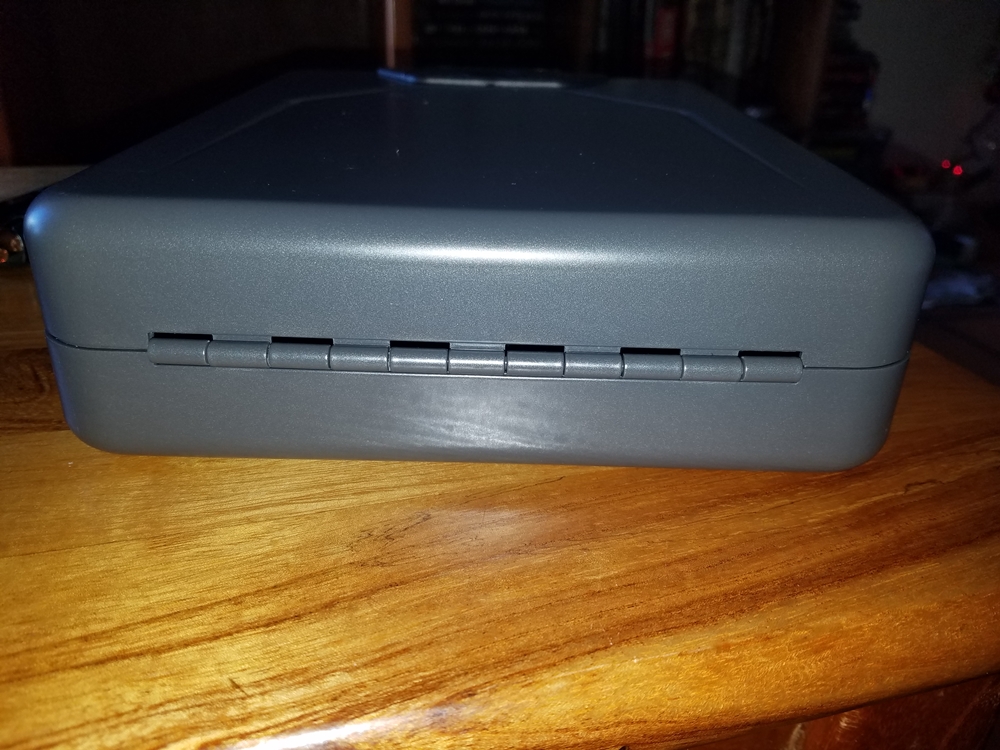 Hornady claims that the box meets TSA Airline Guidelines for firearms storage and I could very well see that.
Verdict: It is a very good box in my opinion…as long as you remember it is not a proper safe but an anti-theft delay device for the opportunistic, "untooled" burglar. Anybody with the right tools and time will break into anything deemed safe.
The package came with the NSSF's "Own it? Respect it. Secure it" shield of project Childsafe. And yes, it will be a good box to keep small children from accessing the gun.
It is going in my truck. No argument there.