Last weekend, the World was forcefully introduced to a British BLM activist named Sasha Johnson. She was shot in the head and her friend/colleagues/handlers were quick to point out she had been getting numerous threats against her life because of his racial work.
Headlines all over the webs:
Black Lives Matter activist Sasha Johnson shot in south-east London – The Washington Post
Sasha Johnson: UK's Black Lives Matter activist in critical condition after being shot in head in London – CNN
BLM activist Sasha Johnson critically injured in UK shooting – Los Angeles Times (latimes.com)
Who is Sasha Johnson? The 'fearless political campaigner' who has faced 'numerous death threats' | UK News | Sky News
Of course, the strongly hited but not mentioned idea that it may have been racists white folks who hated her for her work needs no explanation. Who else would go after such a noble young warrior?
Then reality strikes: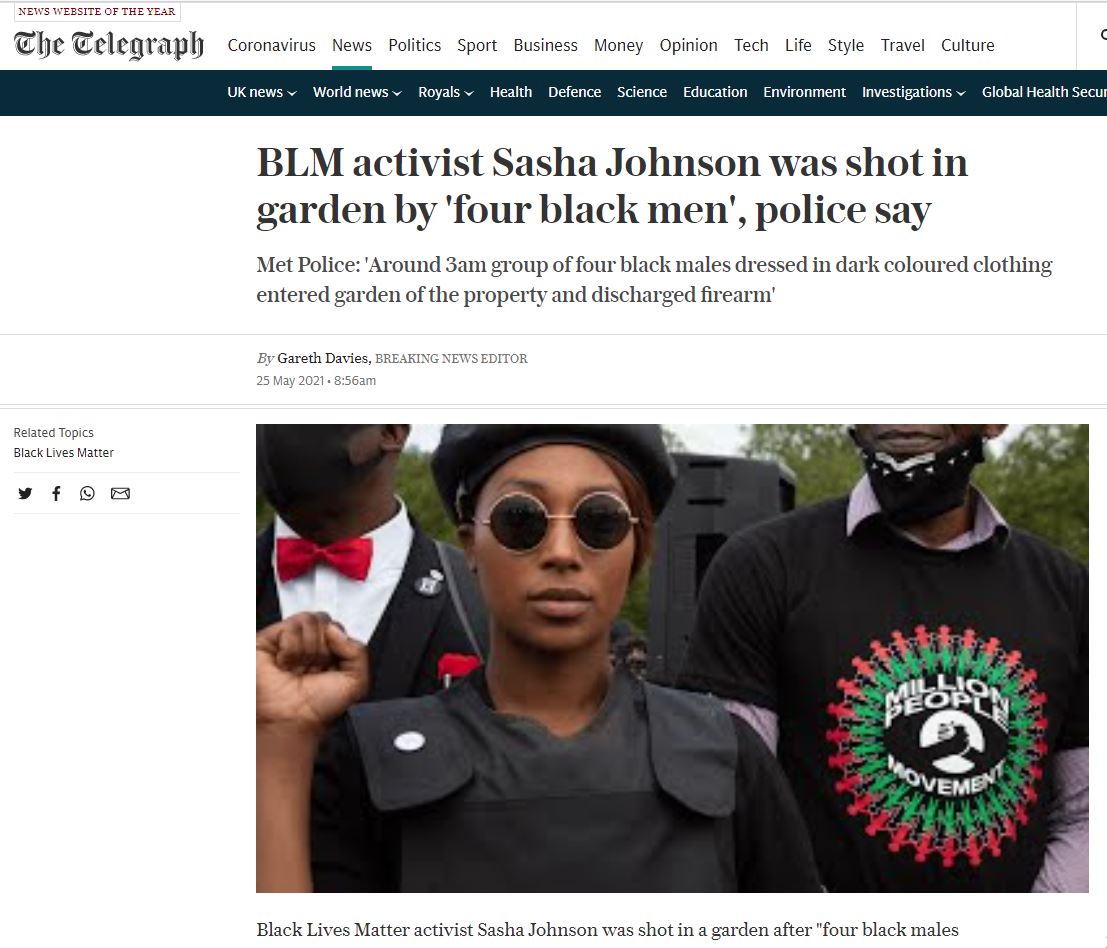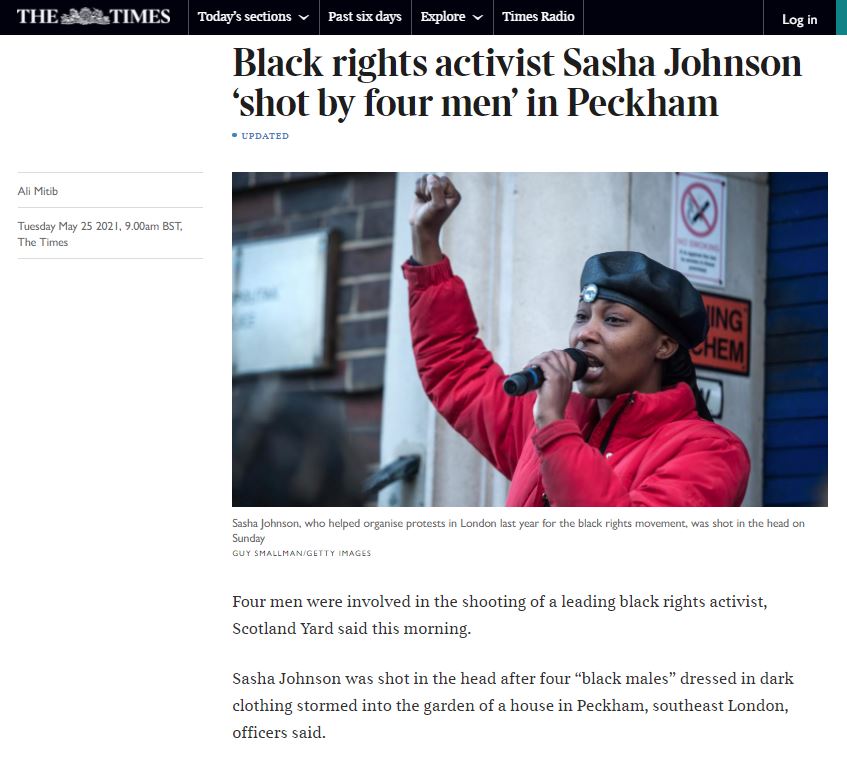 And the way it reads now, she was indeed targeted, but by the wrong color people according to the official Narrative.
Sasha will be scrubbed from the news cycle soon and by Friday, not even BLM will acknowledge she exists.