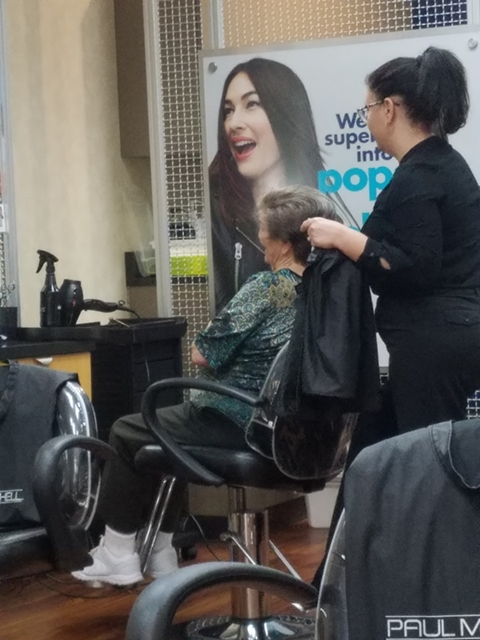 After hounding me for a week, (more if you count the hurricane wait)I  had to take her to the hairdresser.
She is starting to show her 87 hard lived years. Memory is not sharp, has a tough time getting up from her rocking* recliner  and I am the one cooking most of the meals now.
She refuses to use a cane even when her walk is not quite stable although she does use it (grudgingly) to get off the recliner. And Lord, is she stubborn!  She still insist on cleaning the floors (broom and mop) and actually got miffed this weekend when the missus did it for her thinking she was being nice. I guess that being a hard working woman all her life, feeling useless is something that hurts deep.
Taking care of her has led me to develop a new vein of patience and understanding. It has not bees an easy task, but I promised dad over his grave that I would and that is what I pretend to do.