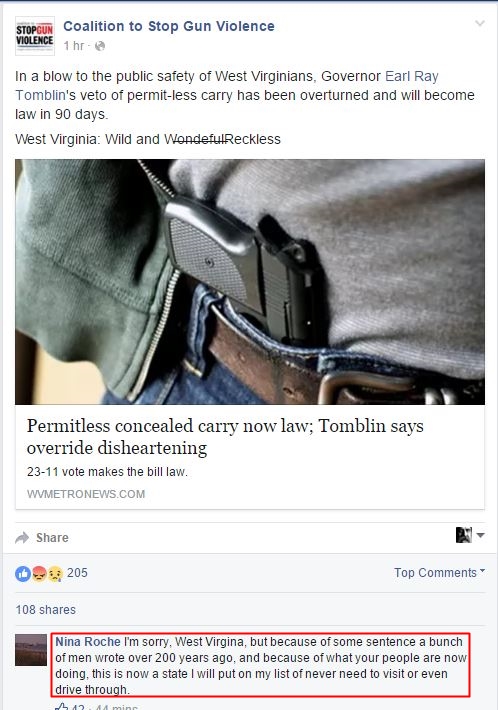 So with 50 states with Concealed Carry, 45 states with Open Carry, 49 states allow .50 Caliber Mid-Air Plane Destroyer Rifles… where does these people go out on vacation? Do they go visit relatives in other states? A lot of them have to be living in states with laws they claim they would not visit, so how do they go about their lives? Do they even get out of the house?
Maybe now we know why Amazon expanded into supermarket and is preparing the drone fleet: Somebody needs to feed these people!
But remember, we are the ones afraid to go out because we have guns.