Palmetto State Armory has this deals right now. Some assembly required, but it is fun!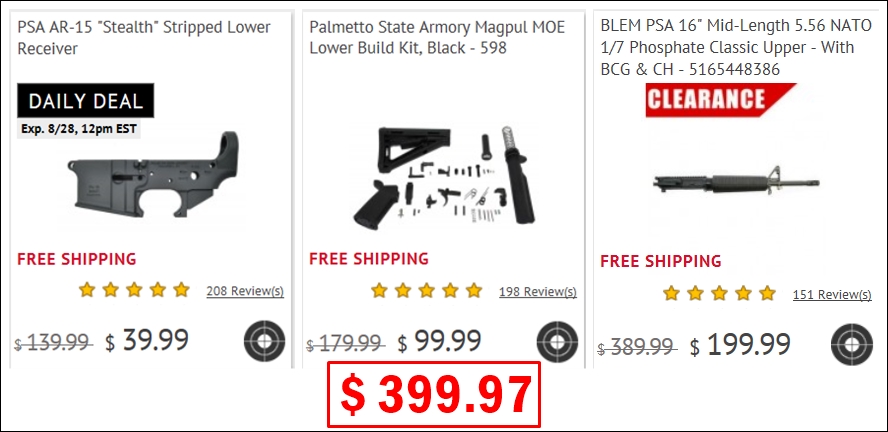 A good quality AR 15 for under $400? I know, it is not a Daniel Defense but you could probably buy 3 of this and have money left for magazines, ammo and maybe a red dot.
Speaking of magazines, they have the D&H 5.56 30rd magazines for 6.99 a pop.
I will be fiscally responsible and only spend money on the upcoming website renewal…damn it. Go ahead, buy one and let me know so I can live vicariously through you.