I had seen only this tweet and posted about it: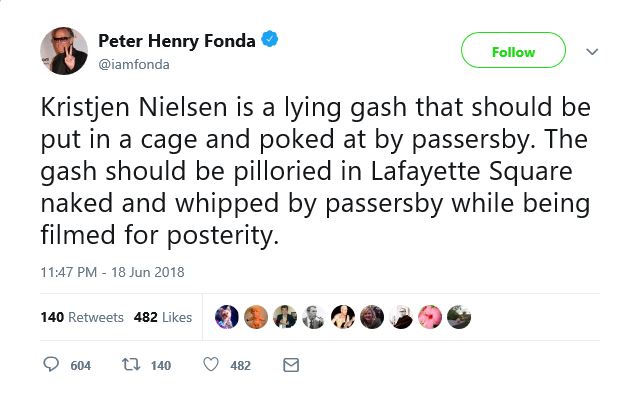 But he officially has lost his motherloving mind.
This last one is a hoot from somebody who is from Hollywood, land of rapists, child abusers, Kevin Spacey and Harvey Weinstein.
Somebody be kind and help the poor guy before he commits suicide by attacking the wrong Federal LEO.