Update: Stolen firearm from unlocked vehicle. This is what I mean.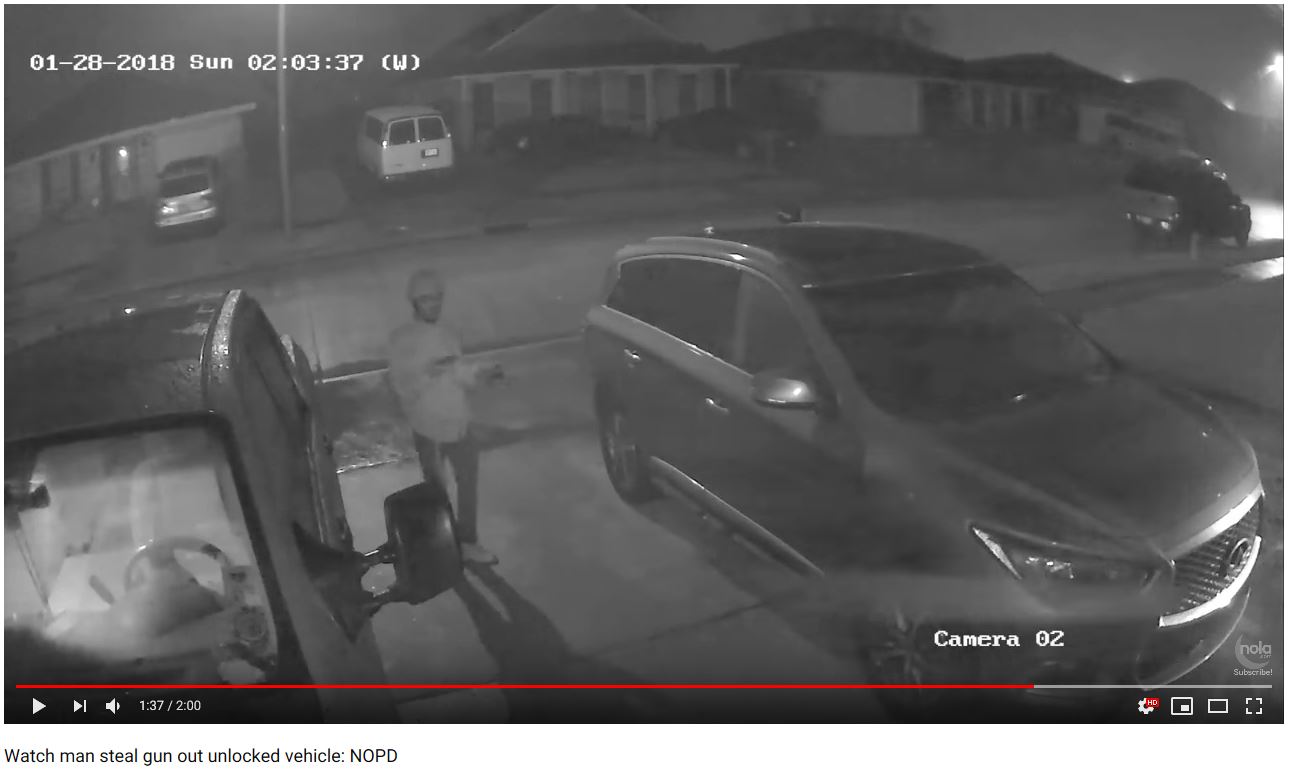 I had mentioned about it last year. I want to make guns stolen out of vehicles our safety priority this year.
First, I need to define the problem and thanks to the magic of YouTube and inexpensive surveillance systems, I have material to look through and I am doing so.  If anybody can find police stats on car break ins, it would be of great help, I don't care if it is one little town or a major city because I have the feeling they are pretty much the same thing.
What I have seen so far (small sample yet) has made me change my initial idea of this being just a question of gear alone and more of combination of gear and lack of brains. but I don't want to jump to a firm conclusion yet.
Any other ideas are welcome. I will be asking the opinion of metal workers and automotive people because there will be a need to either find the proper devices or maybe you will get a chance to create the new strong box for guns in vehicles. We will need to offer a not-so-expensive device that could help frustrate a criminal into stealing your gun.
I'll come back with this when I have more stats.
---
PS: Dear God! I may have to use Excel! The Horror!