The Steampunk movement is clearly filled with imaginative folks. One of the items they subject to transformation or just plain creation is, of course, guns.
I will be selecting some of their creations from time to time to display here. Remember these are things of imagination so they require a wee bit leeway on utility or functionality. Think of them as art rather than defense.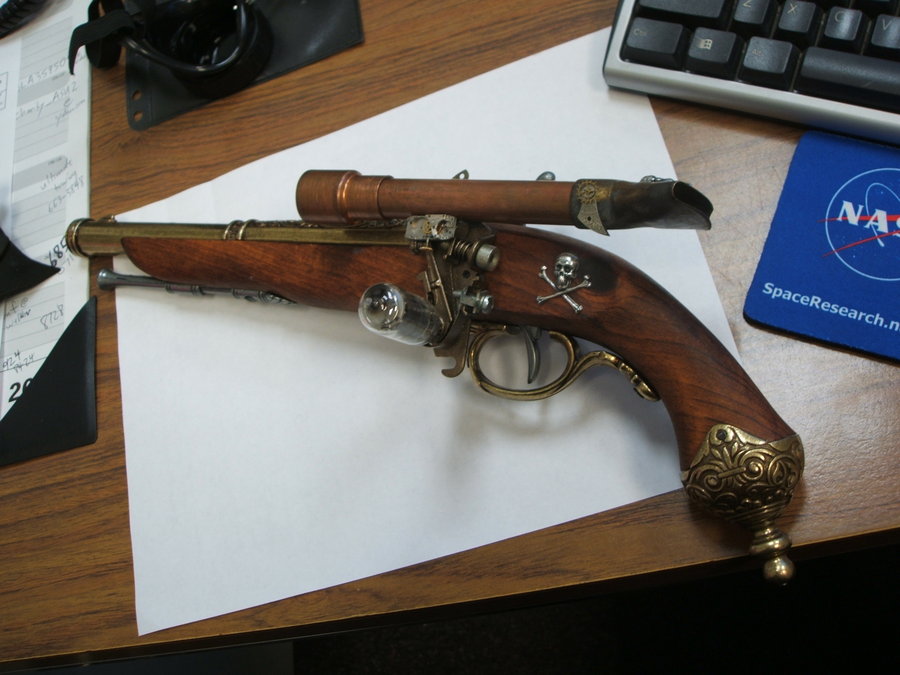 Steampunk Flintlock Pistol by Frijoleluna. 
And no, I have no idea why there is a vacuum tube attached to it. That is the art part.