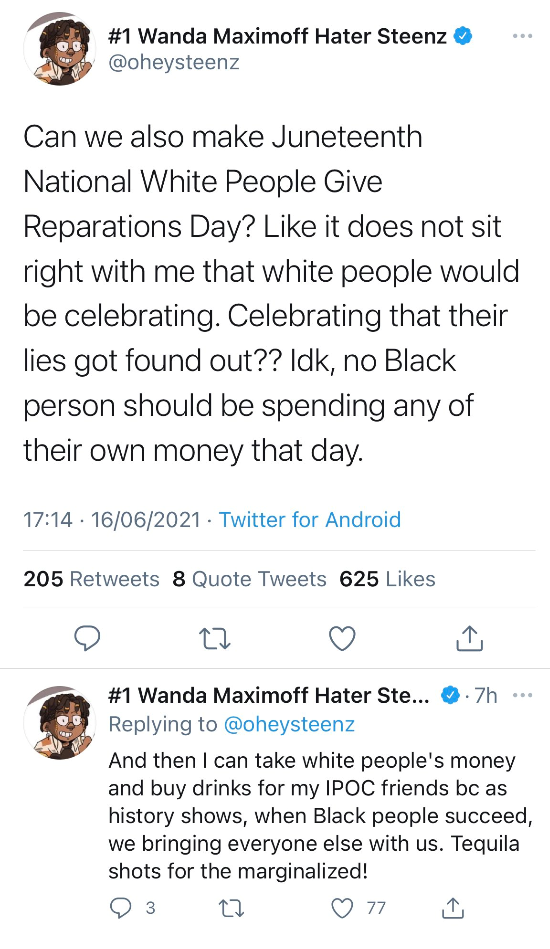 I keep hammering this point home because it must be understood that the goal of the Left is to sew division where ever possible as much as possible.
There were over 828,000 Union casualties during the Civil War to advance through the Confederacy and end slavery, making the celebration of Juneteenth possible.
That is part of what should be celebrated.  It is perhaps, the very first time in human history a race fought and died for another race to be free.
In the whole tribalistic history of humanity, I cannot think of another time that has happened.
But according to the Left, all white people are guilty for slavery and therefore it is a holiday they should not celebrate.
Unity is dead because they don't want unity, they just want another group of Kulaks to blame for all their problems.