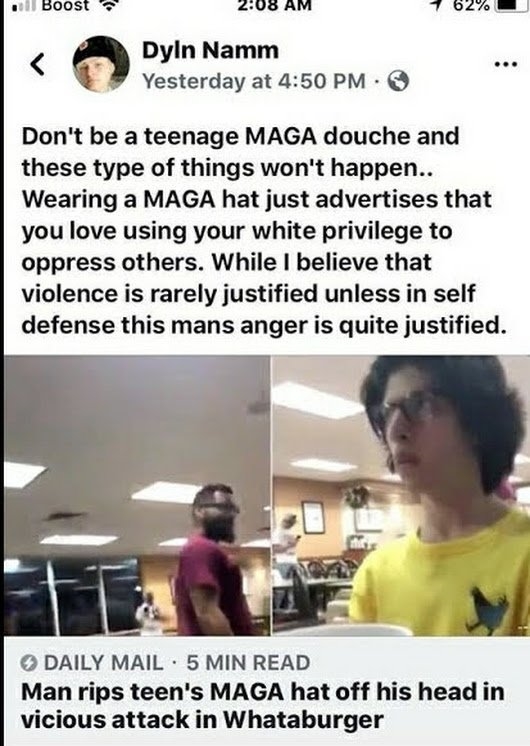 OK, let's do that. Let's allow attacking anybody who is wearing a political garment, why don't we?
That means anybody wearing a Che Guevara t-shirt gets a thorough beat down. Anybody dressed as Antifa, get kneecapped. You parading with a Nazi armband, rotate  the offending limb 90 degrees the wrong way at the elbow. Let's up the ante, shall we? A Hillary or Bernie bumper sticker and the vehicle gets torched. Do you have lawn sign for some Left Wing candidate? Oh well.
I seriously ask, Is the MAGA hat a hill you want to make your last stand on?