I just saw this news on CNN
9,000 barrels of bourbon fall in Kentucky distillery building collapse
I warn you, the pictures are graphic and tragic.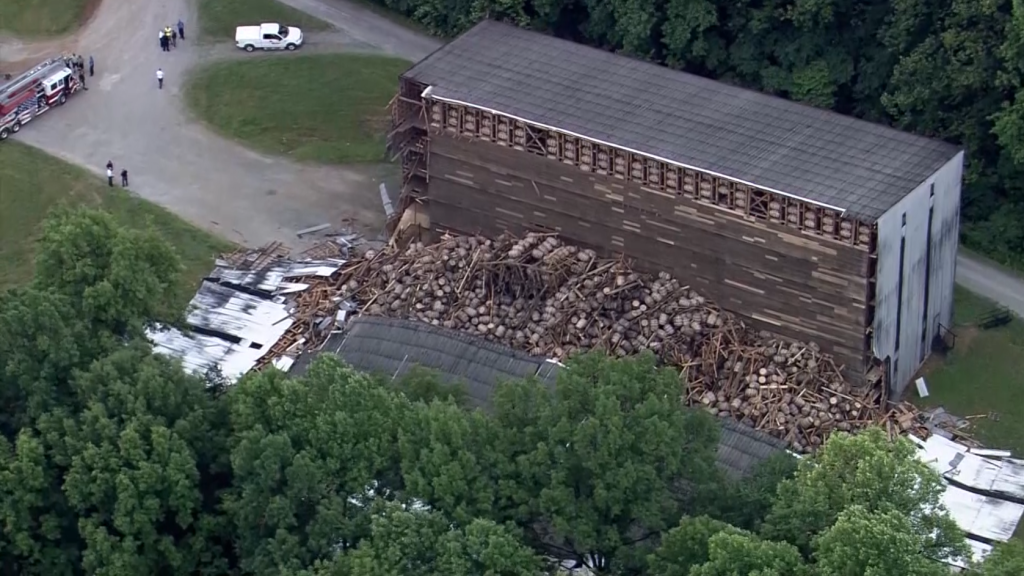 Oh the humanity.
A standard bourbon barrel holds 53 gallons, so that is over 477,000 gallons of bourbon.
I have heard rumors that the governor of Kentucky is going to declare a state of emergency and send in the Kentucky National Guard and State Police to assist local police, sheriffs, and fire fighters with the clean up as fast as soon as they can get enough ice and Solo cups.
I will remind readers, just in case anybody is local to the distillery, that I am a licensed forensic engineer and have worked in litigation consulting before.
I am happy to provide my services in failure analysis and determining the value of damages.  A proper statistical analysis will require 5% sampling, so at least one quart from 450 randomly selected barrels.
Just email me through this site and I will send you my resume.
In the mean time, I mourn the loss at the Barton 1792 Distillery.