Comment from reader Therefore:
I've caught a brass case on top of my safety glasses. Yes, it left a painful blister. But the gun was down on the table before I reached up to remove it. OUCH.
I had a similar incident like that, but I had a set of eye-pro that was "generous" in its fitting and left a gap from the face big enough that I had a 9 mm case fly in and land on my right eyelid while shooting an IDPA stage. It was a pretty static stage and I was almost done so I force myself (cussing and all) to wait for the Safety Officer to do his thing before clawing the glasses off. I did get a small blister .
The other reason I got the case nested on my eyelid was back then I did not use any kind of brimmed hat, just a plain bandana, because cool and crap.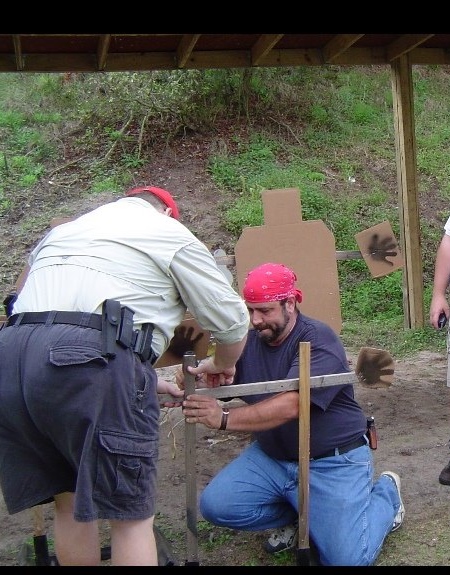 I forget who gave me the advice to use caps or hats to help avoid the same accident, but it has become part of my safety routine at the range.  And for cool factor, I just went with this hat adorned with the appropriate pins
So, wear good-fitting eye protection and wear something brimmed that shelves over your eyes. Shooting safely is no joke.