Miguel pointed this out a little but I really wanted to hammer this home.
Look at the people standing behind the disgraced Scot Israel when he delivered his statement to the press.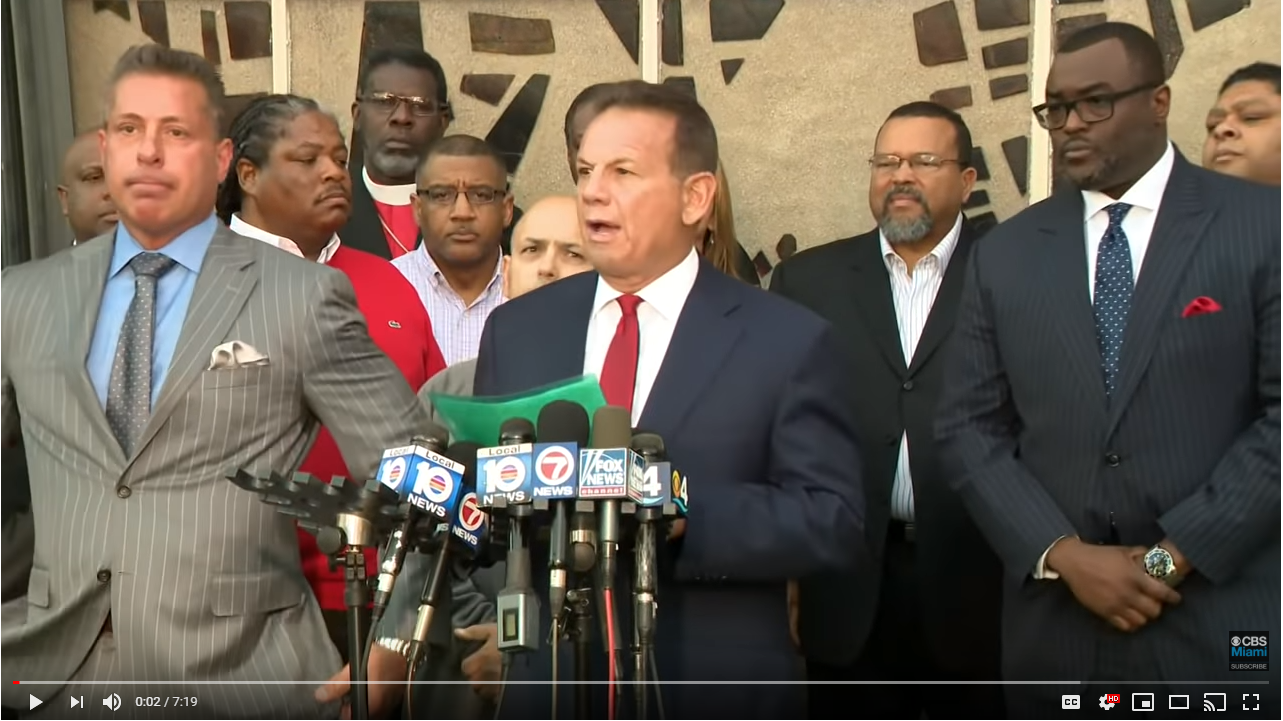 Notice who is absent?
Every student who stood beside him at the CNN two-hour hate.
David Hogg, Emma Gonzalez, Michelle Lapido, they weren't there.
Parkland fathers Fred Guttenberg and Manuel Oliver weren't there either.
Fred Guttenberg, who I have criticized before even posted this on Twitter:
I am going to be in the strange position of agreeing with @DLoesch, Sheriff Israels removal had nothing to do with the NRA. He failed!!! But, I do blame the NRA for the fact that our gun laws are so pathetic, that this killer was able to get all of the weapons he wanted.

— Fred Guttenberg (@fred_guttenberg) January 12, 2019
Holy fucking shit.
The students and parents who made their fame and fortune blaming the NRA and marching for gun control all abandoned Scot Israel at the moment of his NRA swan song.
Who are the only people standing beside Scot Israel?
The Broward County bureaucrats.
The Bureaucracy protects itself and never admits to wrong doing.
Every single person who stood behind Scot Israel at his press conference should be fired too, they are all part of the problem.