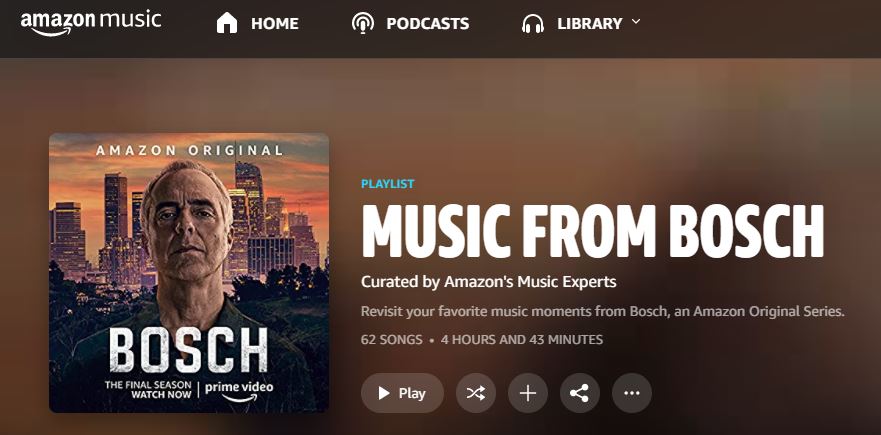 Music from Bosch on Amazon Music Unlimited
Thanks to the series, I had added to my streaming list several of the songs played in the series and mostly in the Jazz category which I am new to.  This collection helped me find more songs that I did not know I needed to hear and add to my list.
I am definitely an Art Pepper fan now.  Miles? Not so much.
Special mention to Mazzy Star's Into Dust.  That is a great voice.