This billboard seen in the wild in rural, deep Red, North Carolina.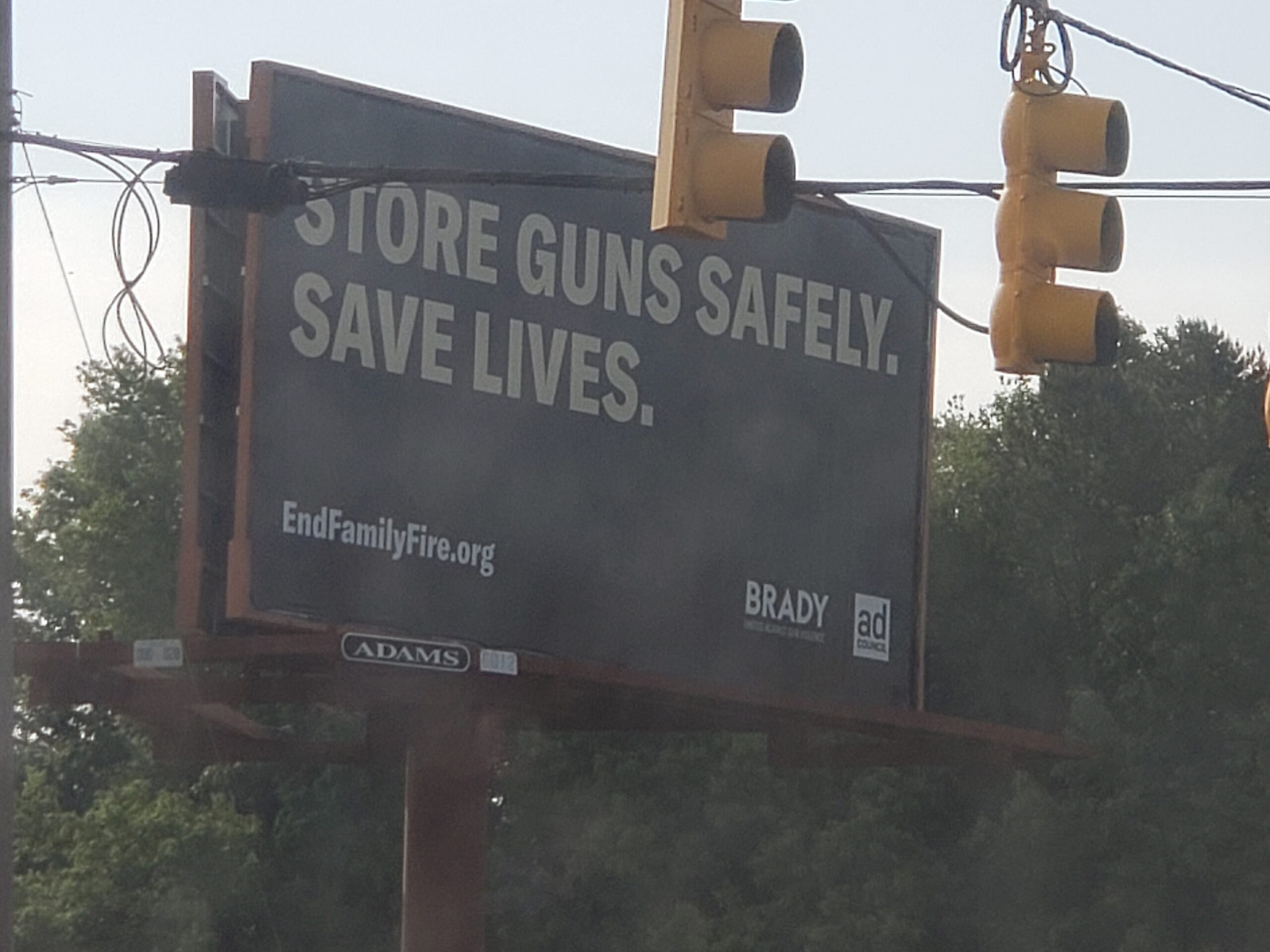 I guess they realized that an anti-gun ad wouldn't go over well in an area where open cary in the Wal-Mart is normal and half the vehicles have some sort of gun brand, pro-gun, or NRA sticker on the window.
Nevertheless, I give credit where credit is due.
This is a good ad and I agree with it completely.
Store your guns safely.
It keeps them out of the hands of children, criminals, and other people who shouldn't touch them.
That saves lives.