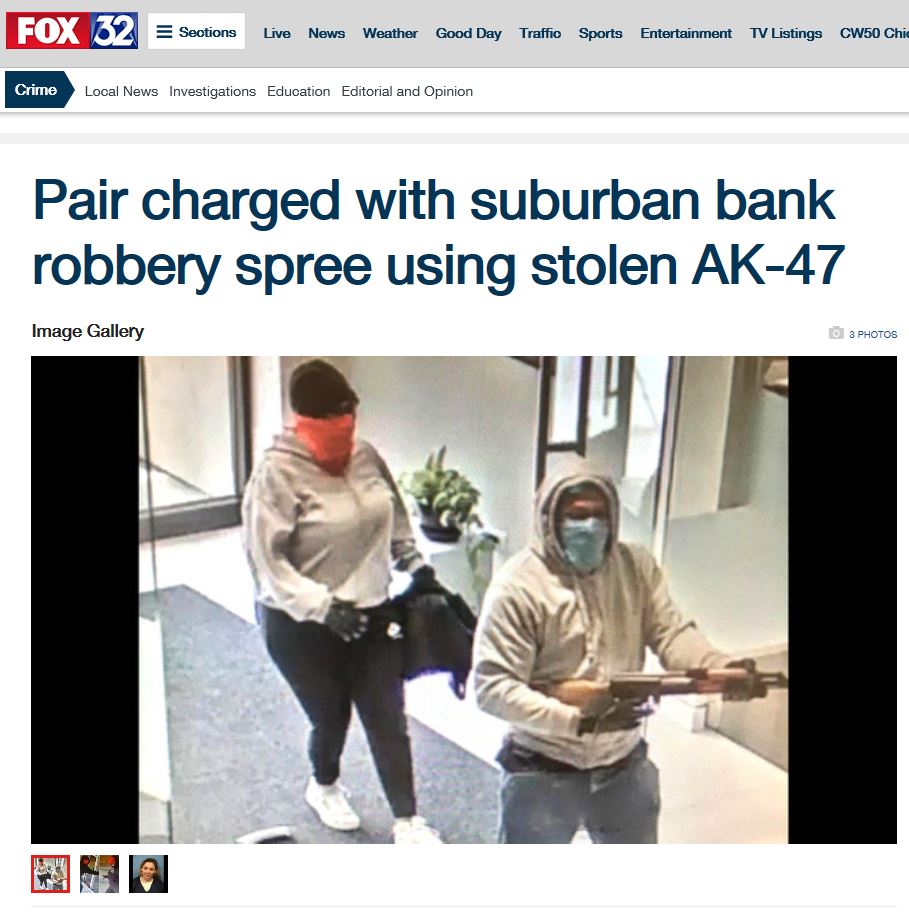 CHICAGO (Sun-Times Media Wire) – A west suburban man and woman have been charged with robbing three banks in May using a stolen AK-47 rifle.
James D. Williams, 41, and Alexis T. Handelman, 21, are accused of three armed takeover bank robberies in a three-week period, according to a statement from the FBI. They are both residents of Bartlett.
The duo has been charged with robbing an Old Second Bank branch May 11 at 323 E. Norris Drive in Ottawa in north central Illinois; a NorStates Bank branch May 21 at 5384 Grand Ave. in north suburban Gurnee; and an Aurora Bank and Trust branch May 31 at 2287 W. Galena Blvd. in west suburban Aurora, authorities said.

Leading up to the robberies, Williams stole an AK-47 rifle and rented different vehicles, according to the FBI. In at least one of the incidents, he attached stolen license plates to a vehicle he'd rented.
Pair charged with suburban bank robbery spree using stolen AK-47
The convenience of robbing in Chicago. Even if somebody realized the mistake, there was nothing they could have done.  In other cities? He may not had much luck.
They robbed two other banks and at least once he had ammo because a shot was fired.
Good thing, he is safe now as the police arrested him and his partner in crime.