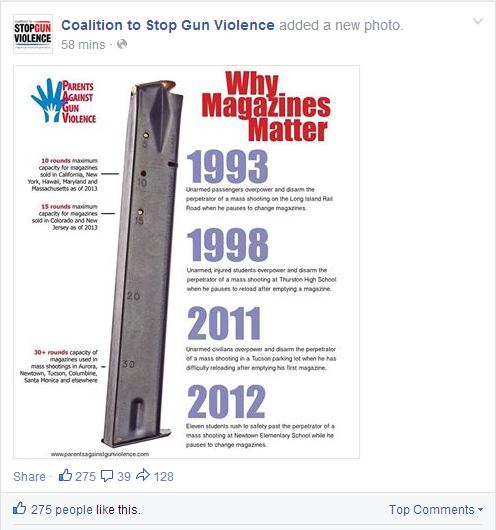 Following Governor Christie's veto on the magazine ban capacity in NJ, our dear Opposition is back again with the ten round wailing and how that helps. Of course, you ask them to present the study where it shows why ten rounds is OK but not eleven or nine and they kinda look at you, blink hard and stutter as ten was always a number brought forward for no logical reason and whomever came up with it way back in the Clinton Administration is unknown.
Magazine capacity has never been the issue, only an excuse to make gun ownership eventually impossible. A dedicated shooter can create havoc with a humble six-shot revolver as it has happened before (You can read about the Rio School Shooting part one and part two) but I bet you never heard about it.
Zero is the only number they will accept. Unfortunately for them in terms of reality (how many millions of plus-10 mags are now safely floating around the country) and political expediency (Colorado recalls still hurt) and mass shootings perpetrated with 10 round or even less capacity (Navy Yard or Elliot Rodger) show that restricting the magazine capacity does nothing for their stated goal of 0% crime and 0% Mass Shooting/School Shootings/Whatever new definition they come up that day.  But it makes for good fund-raising noise since most of them are not sucking from Bloomberg's udder.