This is from the official Twitter account of the US Navy: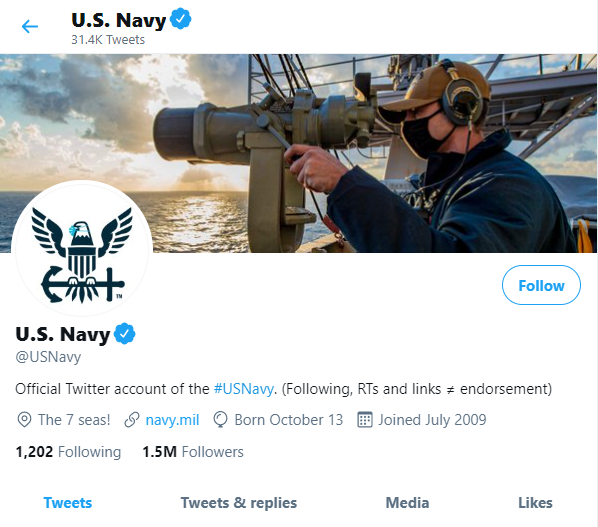 They put a mask on the eagle.
A fucking mask on the Eagle of the United States.
The same US Navy that once got sunk at Pearl Harbor, turned around, rebuilt the fleet, then put the entire Tojo navy on the bottom of the ocean in four years.  The same Navy that braved the Nazi U-Boats of the Atlantic to supply the war effort in Europe.  The US Navy that prepared at a moment's notice to rain thermonuclear death onto the Soviet Union from the cold, pressing, silence of the deep.
They are afraid of a fucking virus with a more than 99.9% survivability rate for anyone young and healthy enough to serve in the US Navy.  When COVID broke out on the USS Roosevelt, there were 1,156 cases, three hospitalizations, and one death.
But the Navy is so scared that they had to pervert the symbol of the United States Navy and virtue signal with it.
The Navy is under the command of cowards.
If it can be intimidated by a virus it won't be able to stand up to a real enemy that will cause more casualties than COVID.
He who controls the seas controls the world, and clearly, we have given up control of the seas to fucking ChiCom cough.