Michael Scott Foster, the guy who attacked Clarence Daniels at a Brandon, F. WalMart because he saw his legally carried concealed weapon is still being held at the Hillsborough County Sheriff even though it was charged with battery (a misdemeanor) and bond set a $500.

He was originally set to be released the same day at 6:23 pm, but something must have happened inside the jail as he is now being held under the Baker Act.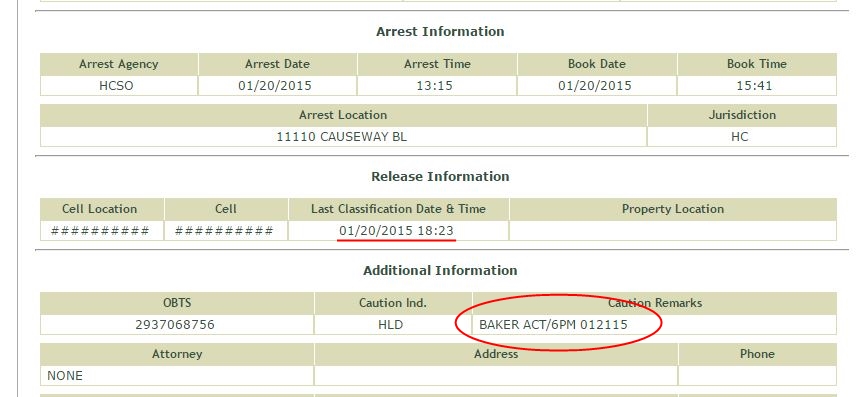 So maybe we face the possibility that Mr. Foster may have a previous mental problem and that is nothing to laugh about or make snarky comments. County records show no other arrests for Foster and no entries in the Florida Corrections Department database.
Let's just say that we are seeing an unusual and sad case and we can only speculate. And also to hope Mr. Foster recovers and Mr. Daniels be without injury.