So yes, I am doing the old fart waving a fist in anger…OK, not so much anger as simply amazed at how things are out there and not always smart or an indication of progress.
I have not had a sinus attack in ages which is weird when you realize I live in hot humid Florida and next to a lake to boot.  It was an old school brain splitter, so I knew the usual meds found at the 7-11 check out counter next to the cookies and the condoms would not do squat.
I have heard that the good stuff requires to have it picked up at the Pharmacy counter, but I had never experienced that particular Federal regulation joy before. And to add to the pleasure, the Pharmacy had experience some sort of computer glitch and there was some issue with the prescriptions which led to long frigging lines.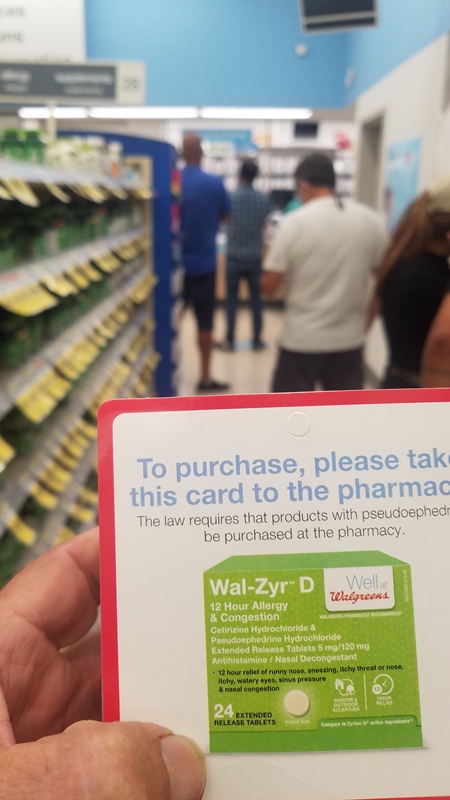 While waiting and bored out of my school, I saw a couple of things that made me shake my head heard. First, that some people actually need these products: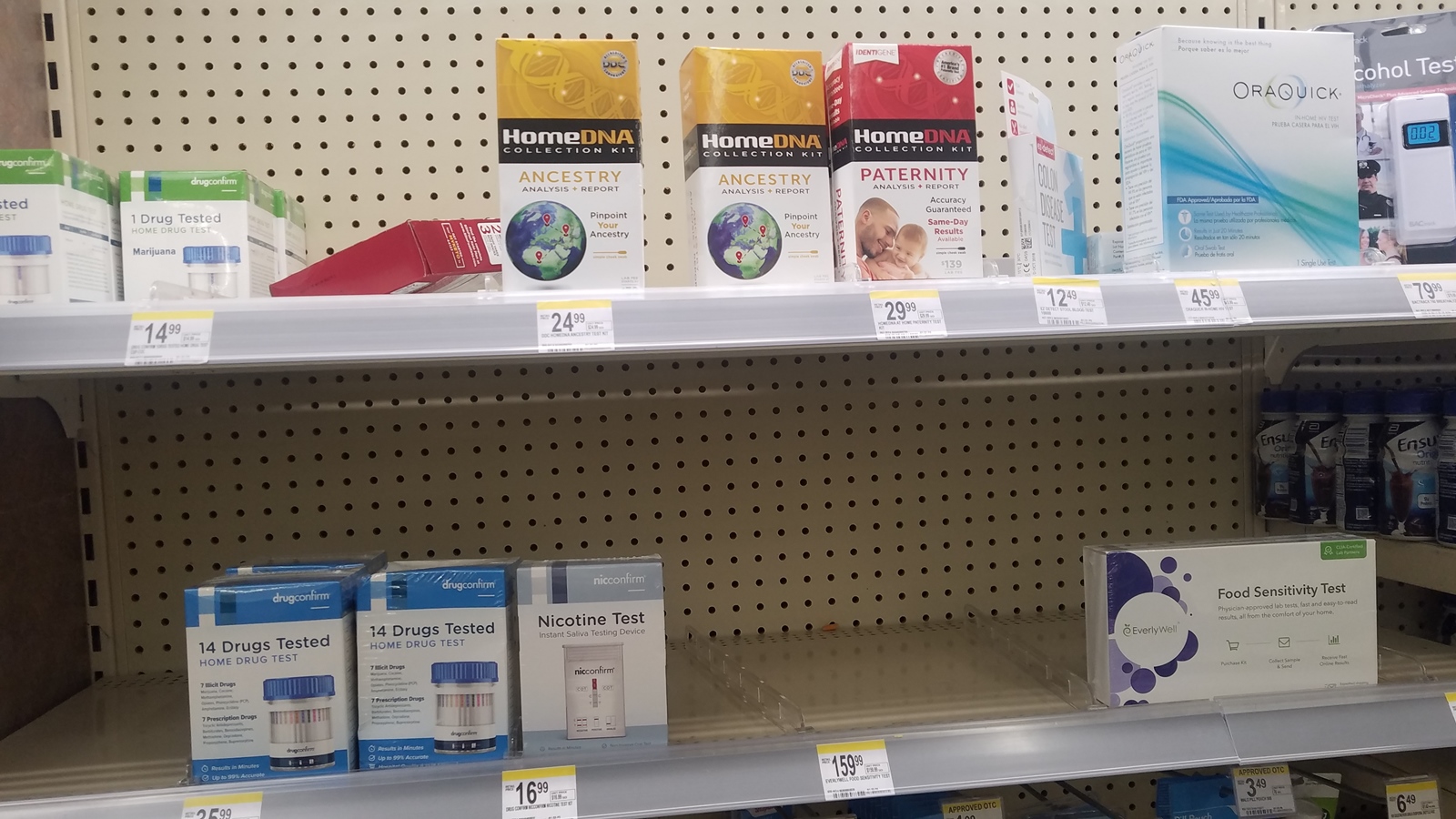 I guess the level of trust among humans living under the same roof or related to each other is rather low. Face it, if you are doing drugs, you do not need a test to know, so its application is to find out if somebody else is an addict or user, something happened that made the inherent trust disappear. I guess the Nicotine test is to see if a kid is vaping because plain smoking is rather obvious and easy to detect.
And this one is a monument to gullibility.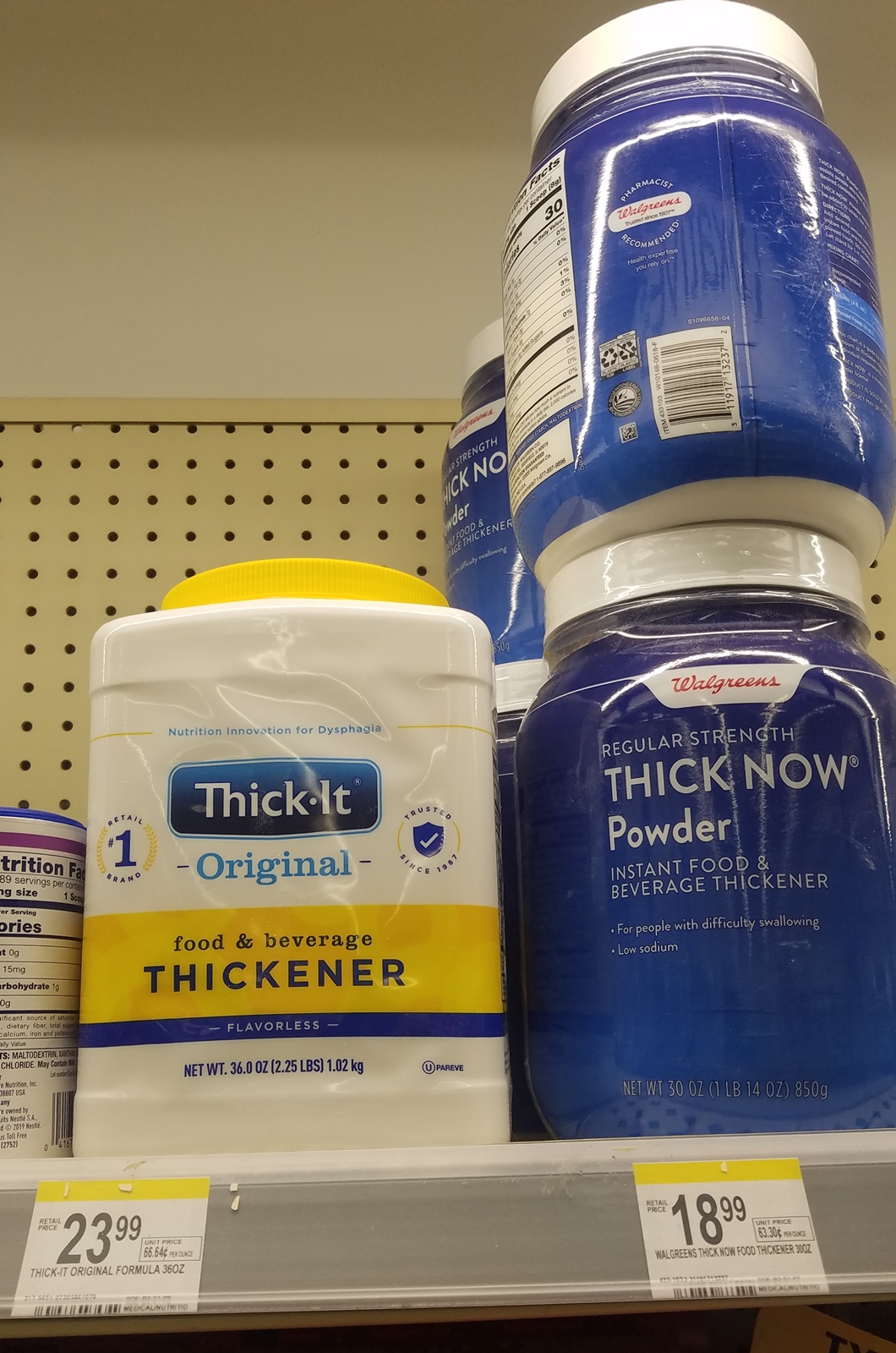 I saw this and thought "Well, I have thickened the occasional sauce and I know you make gravy thick by adding flour or cornstarch."
Guess.
Yup, Cornstarch.
I had to check with Walmart: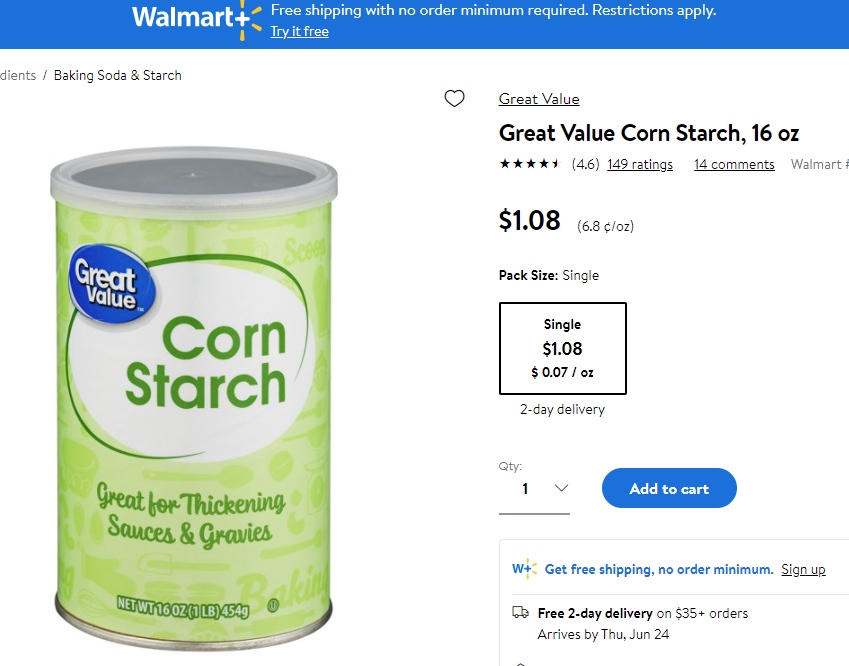 The top is $0.66 per ounce and the Wally world is $0.07 per ounce. Nine times higher at the pharmacy because it is packaged and sold differently. I don't think heroine or coke have the big of a mark up.
OK, old fart rant mode is off.