J. Kb sent me this one.
Mother of God! That was a fast reaction. Too damned close! And the fact that he kept OD'ing means the accidental dosage must have been significant or the deputy is particularly sensitive to the poison.
Fentanyl and opioids in general are a frigging plague. The CDC says that in 2020 out of 93,000 deaths by overdose, almost 70,000 were by the poppy-related crap.
It has been a while since I talked about Narcan and the need to have one or two dispensers if you happen to know and be close to somebody who is an addict. So let's take this opportunity again to reiterate the idea of being ready and have that life-saving device with your first response kit.
I believe that most states now allow the buying and possession of Narcan without a prescription. But of course, check your local laws first. Be sure you can both buy it and administer it without ending up in cuffs.
And here is the Tennessee Naloxone Training Information page with both the law and online training and certificate.  Anybody else knows a similar page with information for your state, feel free to post it in the comments.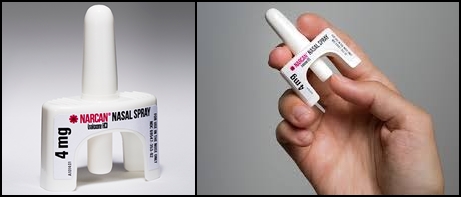 And may you never need this information.