I know Miguel already posted this but I have my own take.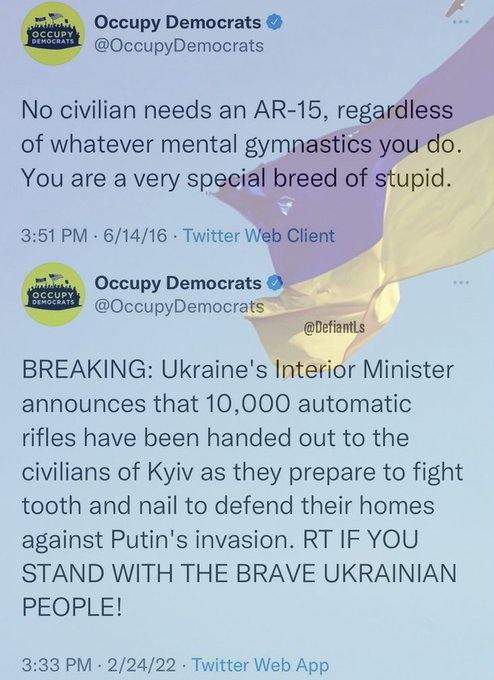 The Left total understands that when the civilian population is heavily armed, occupying and oppressing them is difficult.
They want Ukraine to make that difficult for Russia.
They don't want you and I to make that difficult for their Woke military, UN Peacekeepers, or conscripted Antifa thugs.
They aren't against civilian gun ownership.
They are against the people they hate owning guns.