Candi Lee CdeBaca is a Democrat politician from Denver.
She wants you dead for supporting Trump.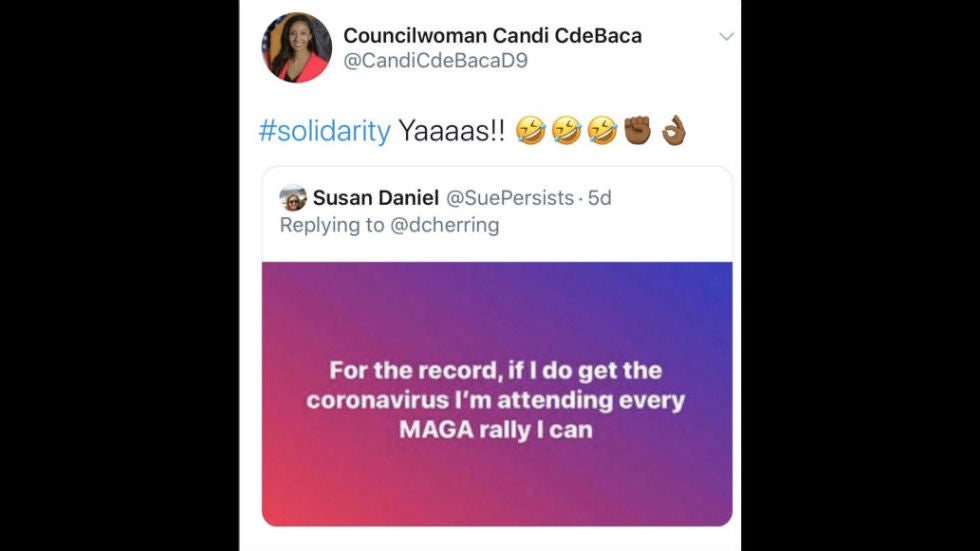 She won't take a gun and kill you.  She will just spread a virus that is potentially lethal to mostly elderly people and children.
This isn't the first time a Leftist has threatened to do that.  The professional pervert Dan Savage got the flu and threatened to lick door handles and coffee cups in an Iowa Republican's campaign office because he said the Republican was anti-gay.
But this time, with a national panic over the Coronavirus and the fact that it is known to be fatal, this is more than just an annoyance, this is a declaration of biological warfare.
They want you dead.  They can't win on ideas so they will try and kill you.
As we inch closer to a Trump victory in 2020, these are going to be less threats and more action.
Be safe out there.