If you buy stuff in Amazon, you are getting the emails in your areas of interest. I unusually gave them the most cursory glance and delete, but today this graced my eyes: Public Toilet Survival Kit.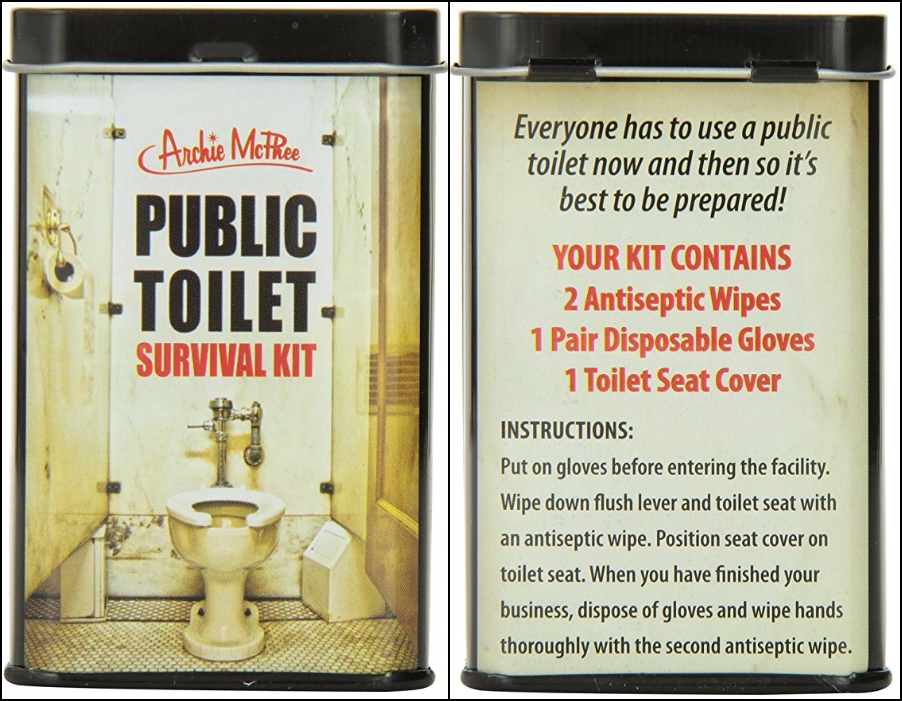 Obviously the maker of this kit has only seen the most clean and nicely kept public toilets. Some of the public facilities out there cannot be accessed without a 5 gallon sprayer full of bleach and a flamethrower while wearing a hazmat suit.
Anyway, I thought it was funny.